Best 14 Car Gadgets In 2022 - Must Have Cool Car Accessories
May 02, 2022 by harvestshoppers
We've got the best car gadgets right here. Some of them you will have seen before while others will be a first introduction to new and phenomenal car accessories. We steered our way through many car gadgets that are currently on the market to make a list that showcases the best of the best. We've got every man covered as well. From the guys needing a top-of-the-range dash cam to men hunting down an extendable backseat clothes hanging rack, we have the car accessory for you.
1. Automatic Clamping Wireless Car Charger Mount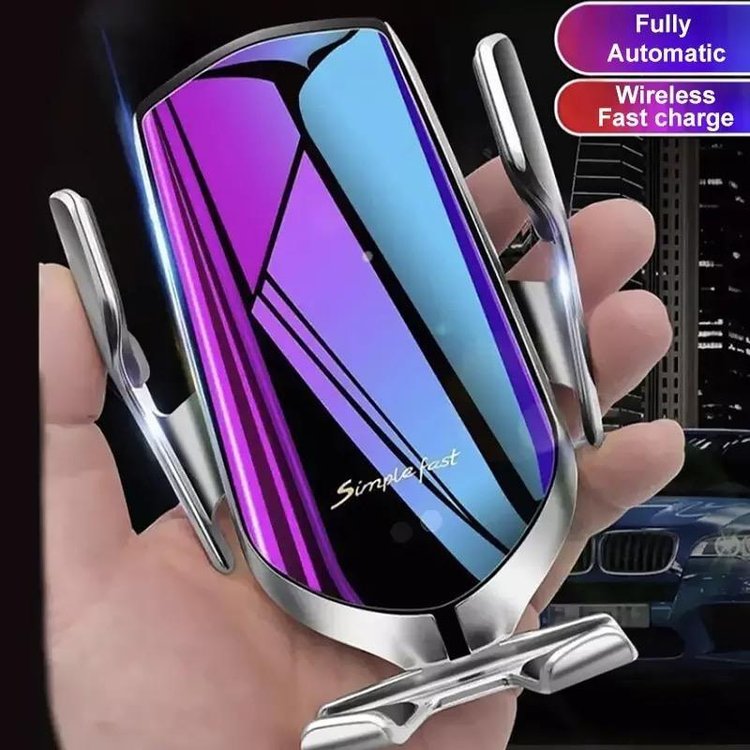 Tired of trying to hold your phone while driving and want a safe solution? Is your phone always low on battery and you have to fumble around for a charger? Does your current phone mount blocks the view of the road?
Say hello to the Automatic Clamping Wireless Car Charger, the solution to all of your driving problems. Our Automatic Clamping Wireless Car Charger will dramatically change the way you drive. To mention a few features, our intelligent phone holder incorporates automated sensor clamps, quick wireless charging, and 360-degree mobility. Extremely safe and reliable.
Make every drive exceptional with wireless charging and secure holding. Enjoy driving with ease; GPS, travel, taking calls, listening to music/ podcasts, all within the safety and secureness of a clear field of view.
Shop Automatic Clamping Wireless Car Charger Mount
2. Car Scratch Repair Body Compound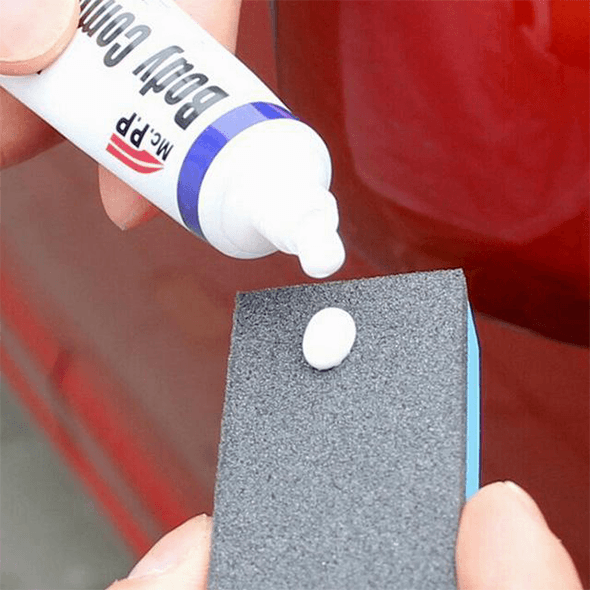 Fix Car's Scratches Easily Within Seconds! Save money in getting into car repairs just to fix small scratches, glue stains and other paint issues with your car, get this Car Body Compound! Car Body Compound effectively removes all kinds of glue stain, sticker residues, and scratches with just one wipe. The package includes an abrasive which contains an active surface agent that helps removes stubborn attachments and residues in your car.
Shop Car Scratch Repair Body Compound
3. 2 in 1 Self-rescue Emergency Keychain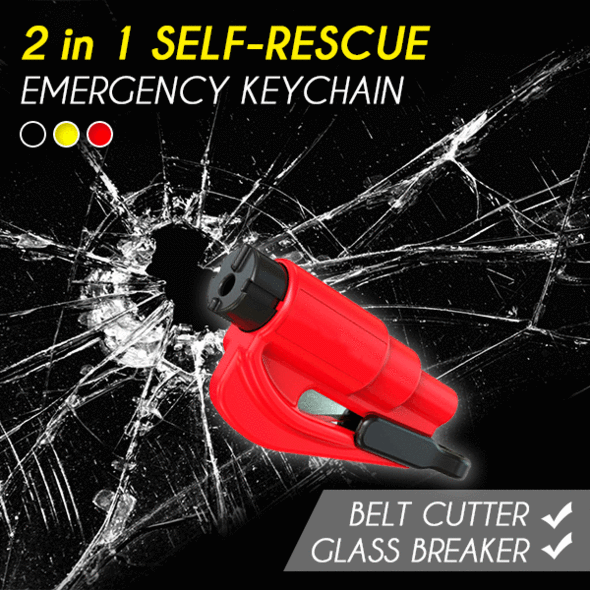 The 2 in 1 Mini Self-rescue Emergency Keychain is a handy tool that will save your life in accidents and dangerous circumstances. It combines the powerful window breaker and the belt cutter for you to escape the car.
The mini rescue tool is designed in a keychain style which is light and portable to keep in your daily life. It is easy to operate that no extra heavy tools needed. To prepare for any unforeseeable situation and keep yourself and family members safe.
Shop 2 in 1 Self-rescue Emergency Keychain
4. Car Fan Solar Powered Air Cooler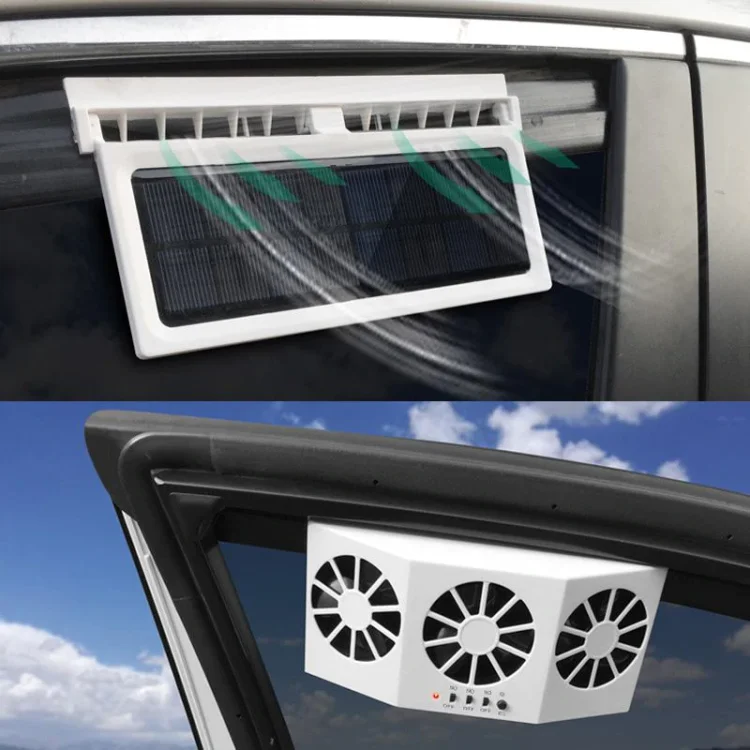 If you are here searching for a car fan, then you have come to the right page. When you think that the aircon of your car is not enough to cool you off, then let this air cooler help you with that. There are times that when you can't take the heat of the sun, you tend to find other options to cool yourself. During summer, when the hot temperature is too hot, you need something to keep yourself fresh. Otherwise, it will be dangerous if you cannot handle the heat. It will result in having a heatstroke. So beat the summer heat with this air cooler and let it help freshen you up. When you have this car fan to help you get rid of the hot temperature, you have nothing to worry.
Shop Car Fan Solar Powered Air Cooler
5. USB Powered Car Fan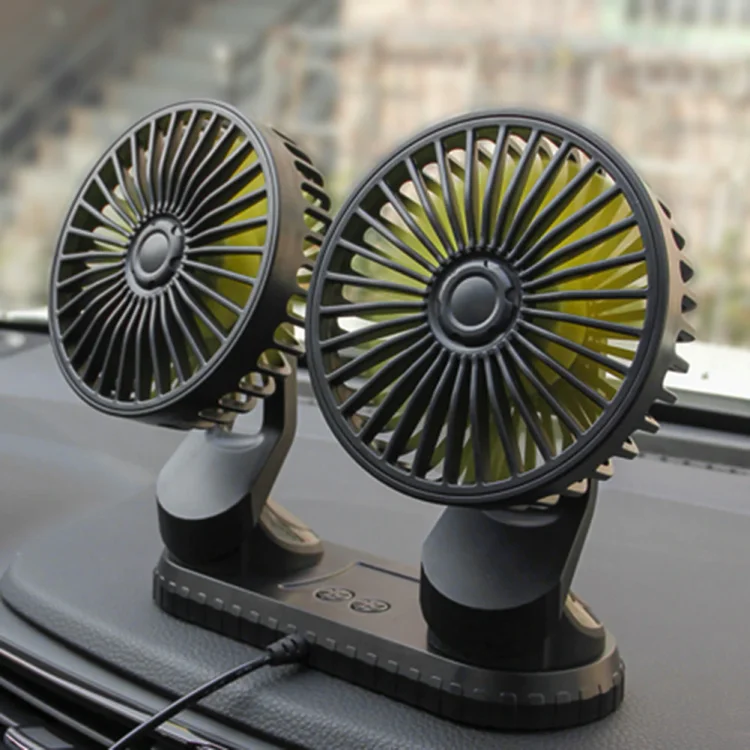 Forget about the annoying and hot summer days thanks to this car cooling fan !
With this wonderful portable fan for car, you can enjoy a pleasant environment, since it has the ability to cool the air quickly and eliminate dust, tobacco, or cigarette smoke, the smell of pets, improve air circulation and keep it fresh, in the easiest and fastest way.
6. Retractable Car Windshield Sun Shade Cover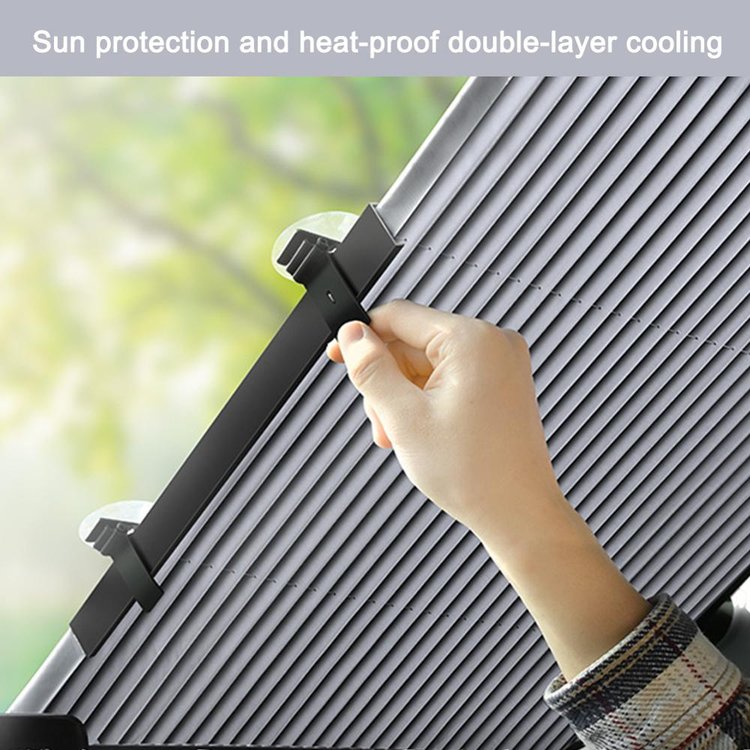 Looking for a way to save your car's interior and keep it nice and cool during the scorching heated days? Our exclusive car sunshade was designed to fully cover the front windshield and leave no gaps for the rays to come through and heat things up. Created with a reflective aluminum film, this car window shade seamlessly attaches onto the corner of the front mirror and opens and closes with the handle. Not only does this windshield sun shade perfectly fit majority of the cars (different sizes are available), but it is also extremely easy to store and take up little space. Best part of all, once installed, using the car windshield sun shade is as simple as sliding it to cover the windshield up and closing it when ready to leave. Simple, efficient, and quick!
Shop Retractable Car Windshield Sun Shade Cover
7. Car Fake Security Light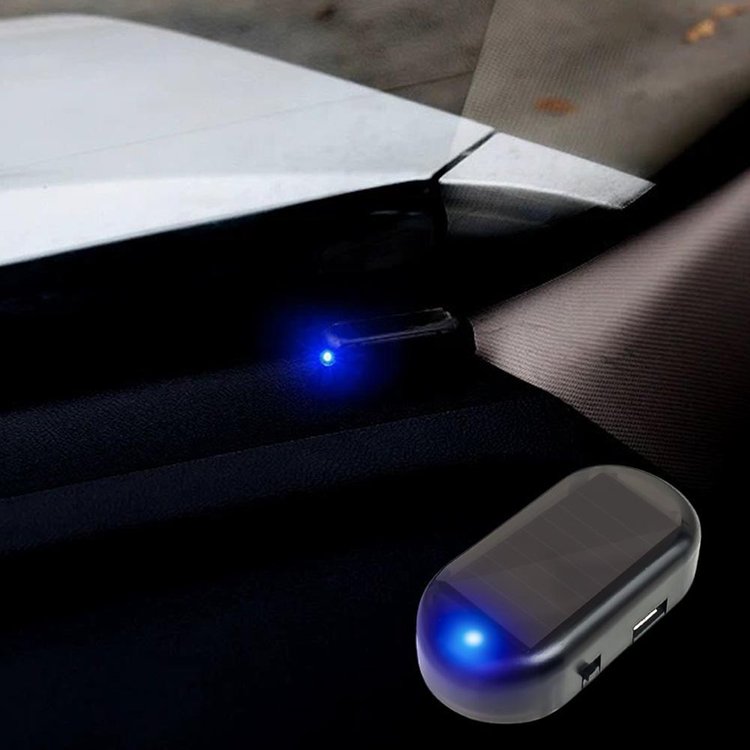 This vehicle anti-theft light product can protect your property from potential thieves at night. Bright flashing LED lights to mimic the lights used in expensive vehicle alarm systems, making it easier for thieves to find targets through your vehicle. Lights can also prevent intrusions at night.
8. Car Dent Repair Puller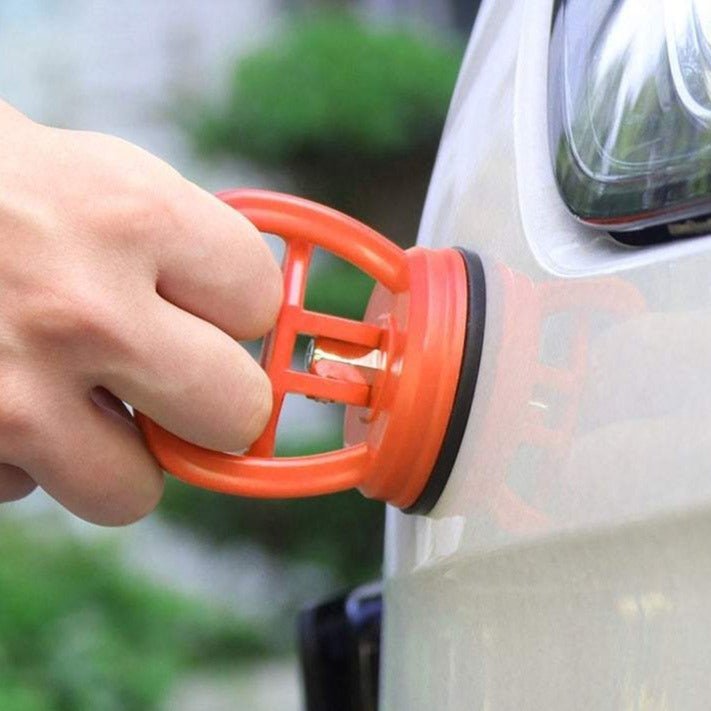 Repair Car Dents In Seconds Without Damaging The Finish. Fixing dents and dings no longer has to be back-breaking work or expensive trips to the auto body shop. Our exclusive DENTPULL – Car Dent Repair Puller quickly and inexpensively repairs small dents without damaging the painted finish!
9. Leather car seat organizer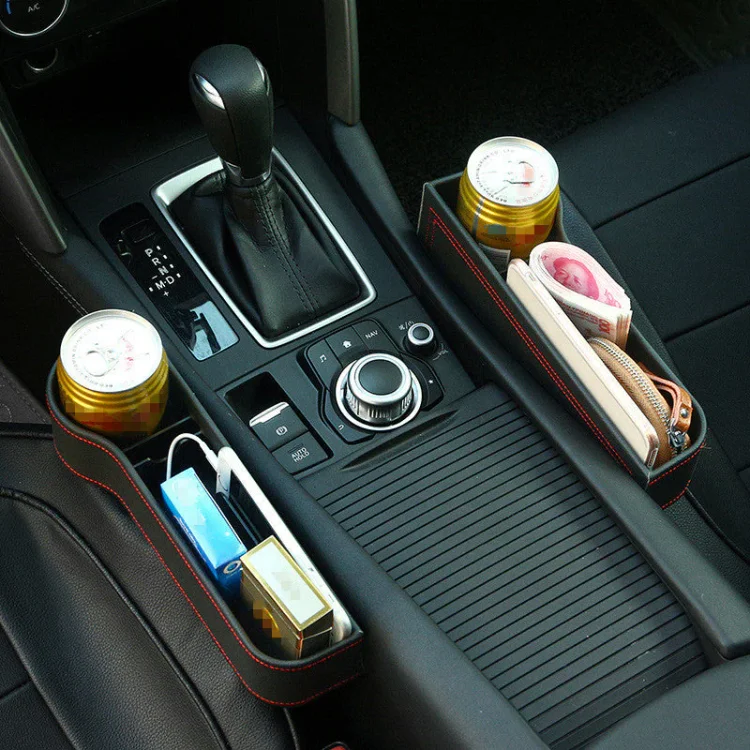 You spend a lot of time in your car because, well, you're a busy parent. From dropping off the kids at daycare or soccer practice or picking up dinner on the way home, you log a lot of hours behind the wheel. And when you're not alone in the car, there's often something that requires your undivided attention (when your eyes should really be on the road). Someone needs napkins. Someone needs a charger cord. Oh, and you can't find your lipstick to touch up. The primary purpose is to prevent items from falling through the gaps which may cause dangerous distractions as you drive. This will not only fill that space but also offer you extra space for your drinks phones, maps, pens, lip balms and anything else you can think of!
Shop Leather car seat organizer
10. Car Rearview Mirror Waterproof Anti-Fog Film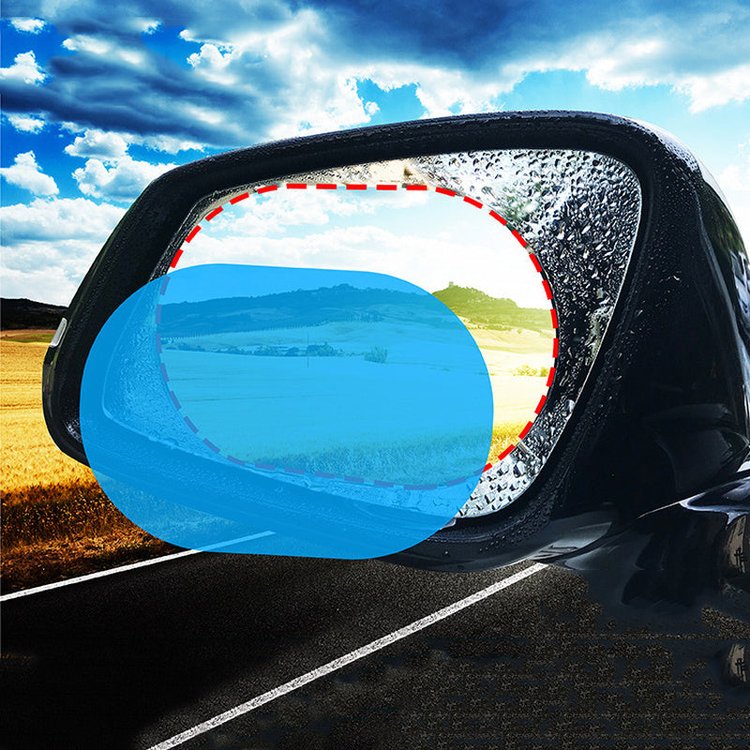 Safely and effectively protects you from driving in the rain! It could clarify the view area for averting possible danger, for example, helps you to forecast the next surroundings when passing or changing lanes. It can protect your driving sight line in the rainy day. It is an innovation and it can solve your trouble that you can't see the rearview mirror clearly in the rainy day. It's waterproof and anti-fog with good effect.
Shop Car Rearview Mirror Waterproof Anti-Fog Film
11. Portable Car Air Compressor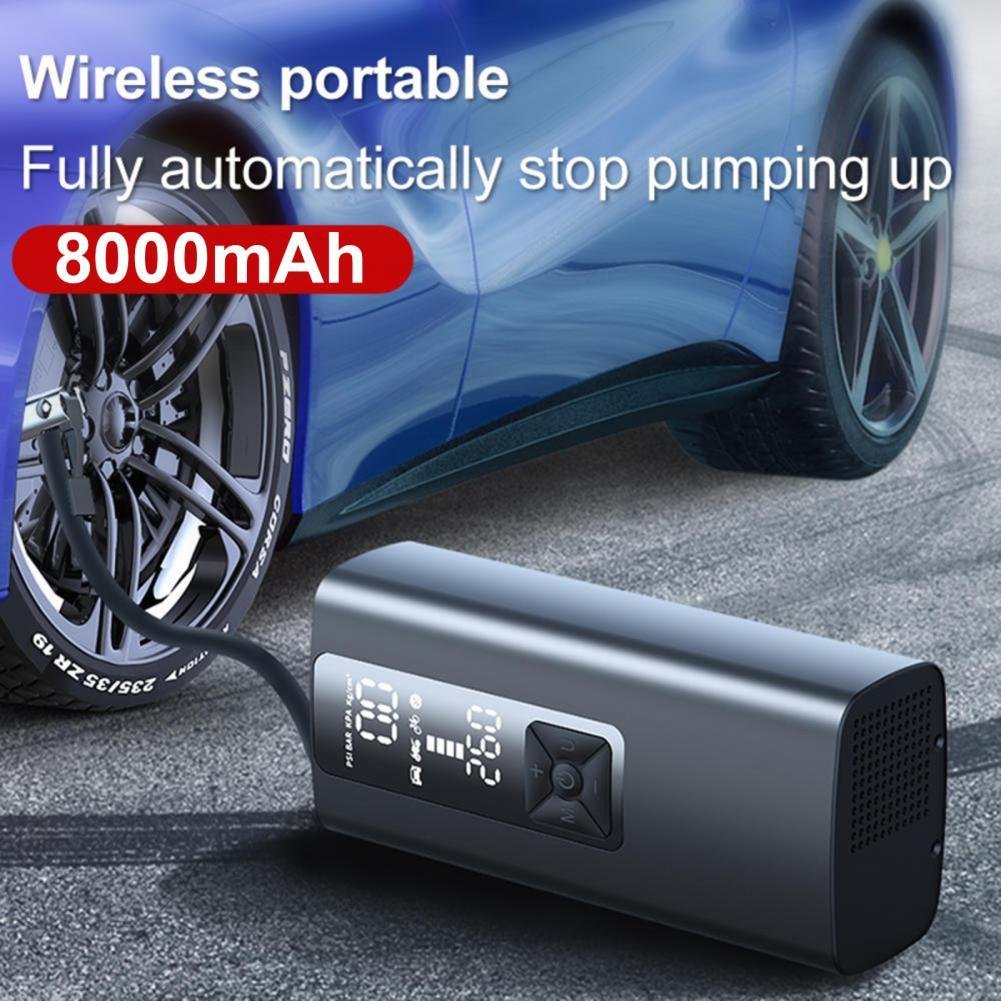 The air pump has a built-in bright and auto-on LED light and backlit, making it easy to operate or quick maintenance in the dark, and avoid any potentially dangerous operations during operation.
Due to total capacity of 8000mAh batteries, the air pump will charge efficiently. It has preset function that makes the air pump automatically shut down when the preset tire pressure is reached.
Shop Portable Car Air Compressor
12. Automatic Car Wash Mop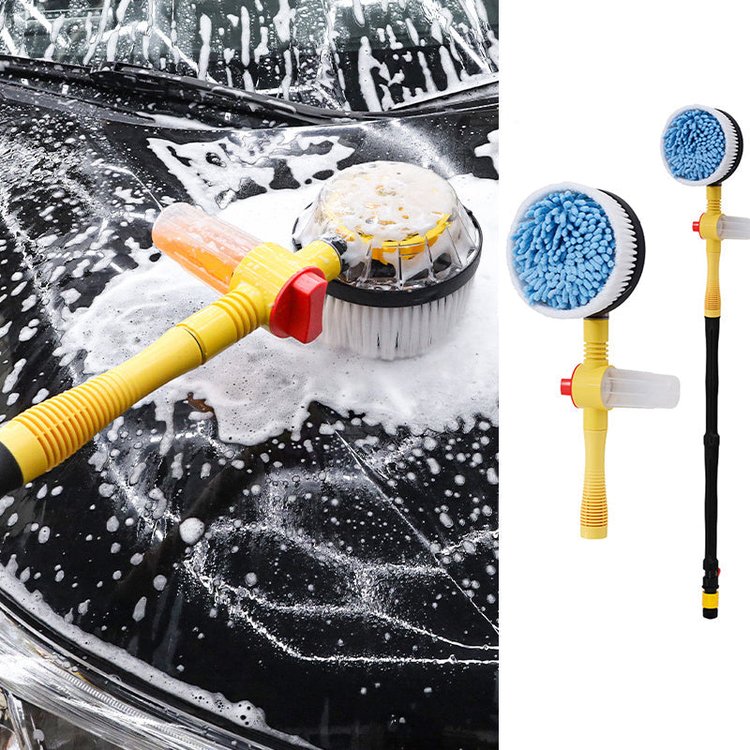 Wash, Flush & Brush In One Step With This All-In-1 Car Washing Tool! Car Wash doesn't require any electrical outlets. The auto rotation of the brush head is instead driven by the high-pressure driving force of water which pushes the gear and rotates the brush. Through turning the red knob, you can control the pressure of the current. There are 3 levels altogether that you can choose from.
13. Car Window Cover Sunshade Curtain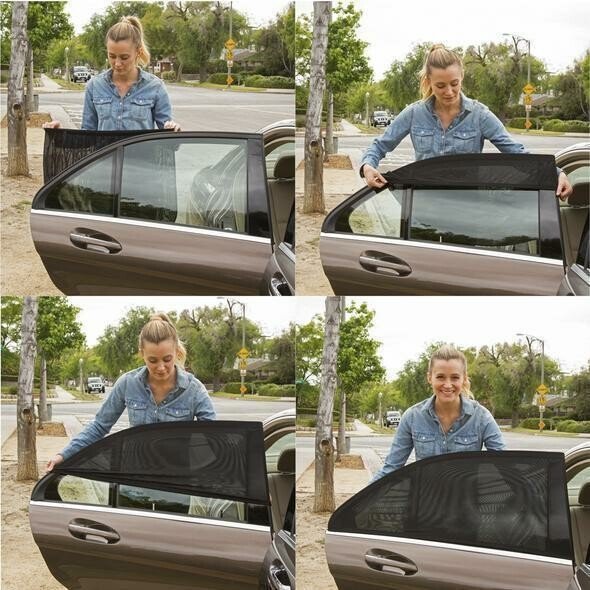 Reject the Harmful UV Rays and Sun Glare: Double mesh layer sunshades blocked out plenty of sun, reject the harmful UV Rays sun glare to protect your family's skin and eyes. Create a More Comfortable Environment:100% covering the car window lowering the temperature in the car, then provides maximum shading protection for you and your families. Whenever you go out or on the trip, you and your families can better enjoy the music, movies, video games and rest.
Shop Car Window Cover Sunshade Curtain
14. Portable Car Vacuum Cleaner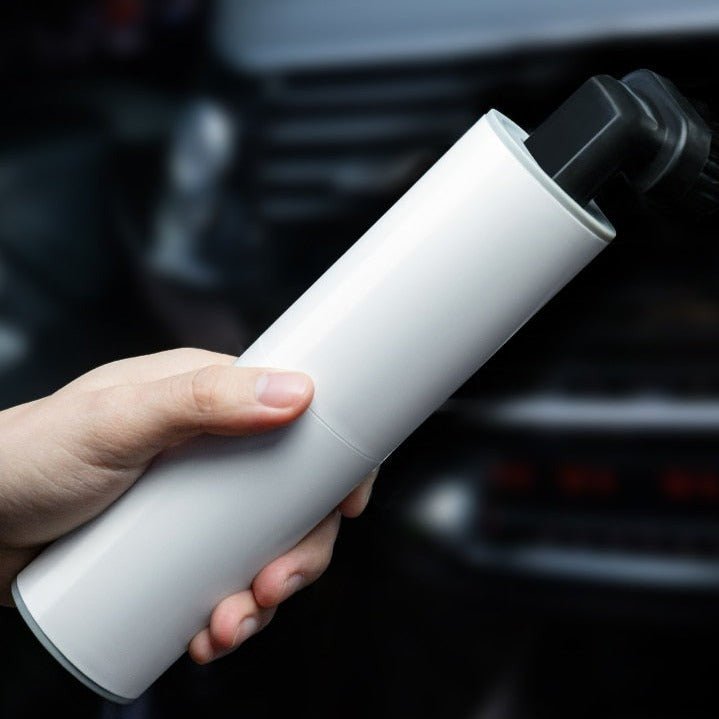 Easy but Thorough-going Cleaning. Small and portable, it can be placed in the water cup slot, center console, door pocket and other places in the car, which does not take up space. High efficiency, strong motor, can easily absorb dirt such as paper scraps, gray wool, small stones, and so on.