Best 12 Makeup Tools - New Makeup Tools for a Flawless Finish
Sep 01, 2022 by harvestshoppers
If you're ready to step up your makeup game, we have all the tools to help you on your way. Whether you're a beginner or a pro, there are certain tools out there that are beauty must-haves for nailing the perfect look every time.
From makeup mirror to foundation brush, these are the essentials every beauty obsessive needs to add to their makeup kit, pronto.
1. Travel Cosmetic Organizer with LED Mirror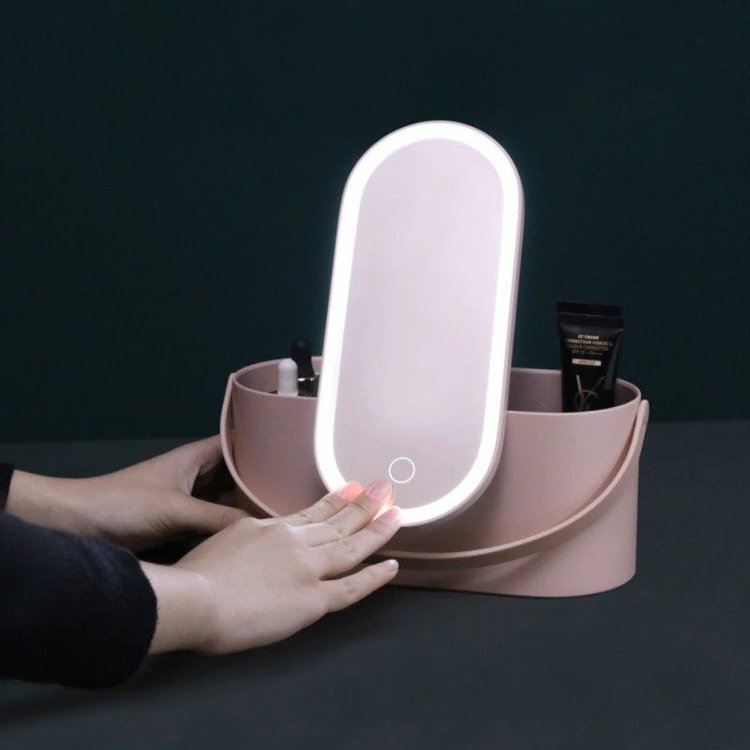 Looking for a good makeup organizer with a bright mirror to help you apply flawless makeup?
Then our Travel Cosmetic Organizer with LED Mirror is just what you're looking for. The mirror can stand with the help of a rabbet inside the box and angles can be adjusted by rotating, or standing separately for a better user experience. HD LED lighting enhances the natural appearance of your skin. The frame is made of ABS material, which is strong, long-lasting, non-toxic, and safe. The size is ideal for packing in luggage and carrying while travelling. It is an excellent present for your girlfriend, mother, sister and especially for your makeup lover friend.
Shop Travel Cosmetic Organizer with LED Mirror
2. Reusable Silicone Patches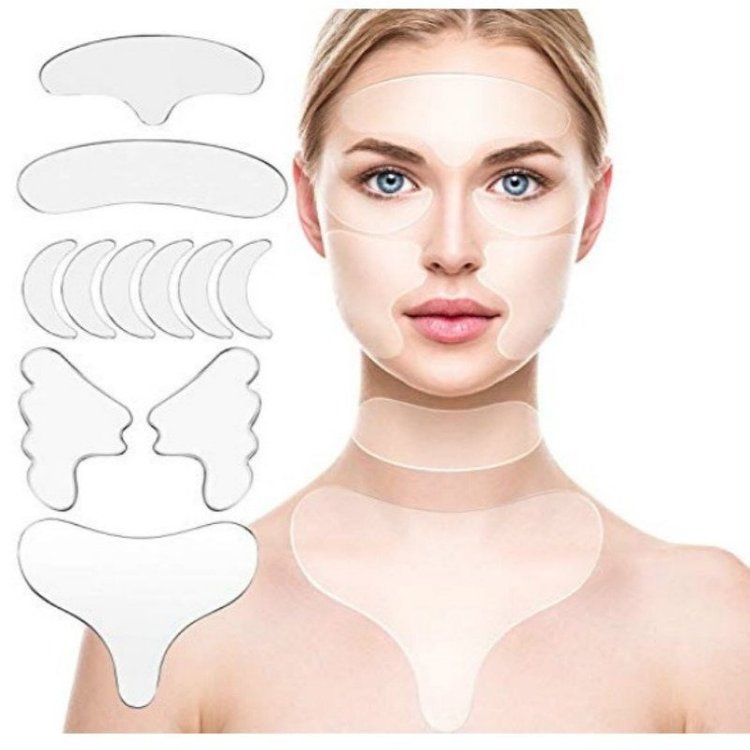 Now you can easily plump the natural folds of your face and return to feeling more beautiful and confident than ever!😊
40% of women fear wrinkles, but 60% would not resort to a scalpel.
These Wrinkle Patches Help Address Wrinkle Concerns!✨
Set includes each piece needed for the face, neck and chest 💋
Whether caused by aging, repeated facial movements from using facial muscles or sleeping position, our Beauty lift Reusable Patches will work to relieve all forehead wrinkles, frown lines, - aka the 11's - brow wrinkles, chest, neck, by comfortably hugging your skin to prevent it from being able to crease or wrinkle.
3. Painless Crystal Hair Eraser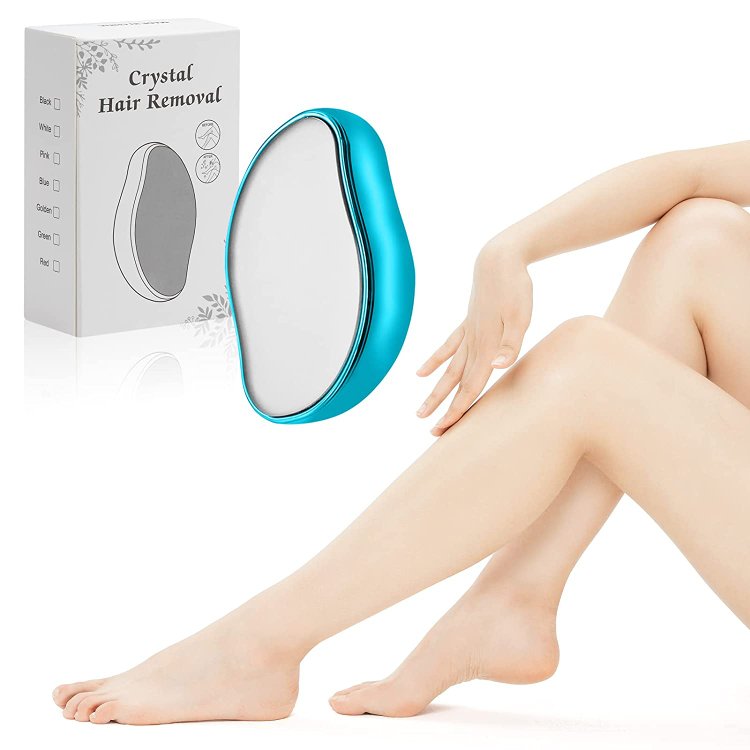 Are you tired of razors, painful waxing, or expensive lasers? Our Hair Eraser is for you! A painless, heatless, and chemical-free way of removing unwanted hair! Our crystal is a 2-in-1 hair remover and exfoliator that leaves your skin feeling smooth and soft. Compared to razors and painful waxing. The crystal hair eraser is operation simple, gentle, painless, and effective to use at home. Hair removal crystal can effectively reduce the speed of hair regrowth, after just a few sessions. We recommend usage on dry or damp skin after a shower.
Shop Painless Crystal Hair Eraser
4. Eyelash Comb Lash Separator Tool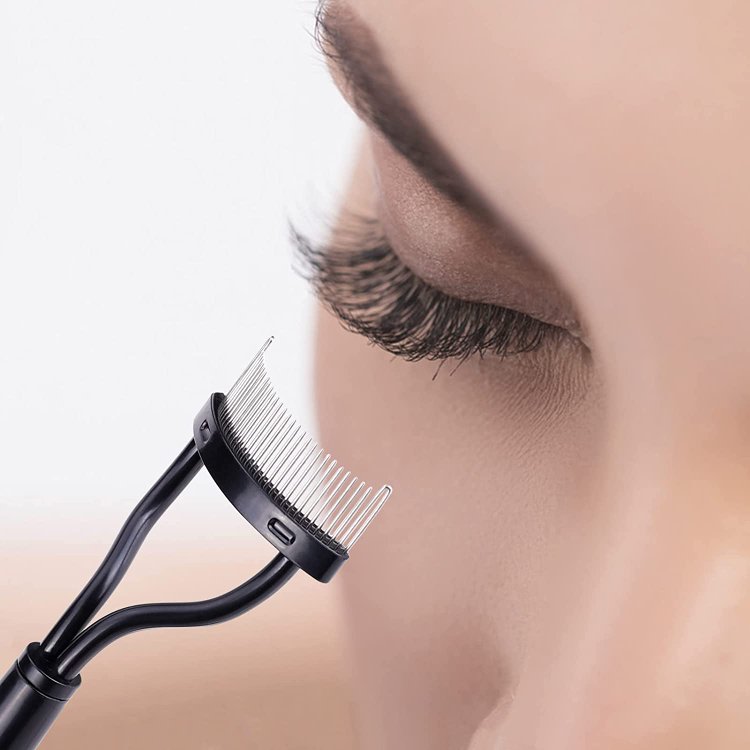 Designed for conforming to the shape of brow bone and eyelash. Metal teeth helps to smoothen your eyebrow or eyelash easily. Portable and Durable with light-weight and high quality material. A great cosmetic tool and a wonderful gift for your girlfriend. It Can be used to remove mascara clumps. It Includes a cover, protect teeth from dirt and damage. Easy to operate and convenient to comb your eyelashes. Small size and portable design, carry it everywhere. Help you to create exquisite eyelash makeup quickly.
Shop Eyelash Comb Lash Separator Tool
5. 4D Hair-like Eyebrows Regular price

Filling & contouring your brows is definitely an ANNOYING daily makeup routine...Sometimes even make your brows asymmetrical. Now create MOST NATURAL, FULL BROWS in a second with our 4D Stick-on Eyebrows! These brows are water-based brow stickers - simply dip water & stick to wear instantly to create 4D & hair-like brow strands with desirable brow shape. No professional makeup skill is required! And once it sticks, it becomes waterproof, smudgeproof with long lasting result up to 7 days!
Shop 4D Hair-like Eyebrows Regular price
6. 3 in 1 Mascara Shield Guard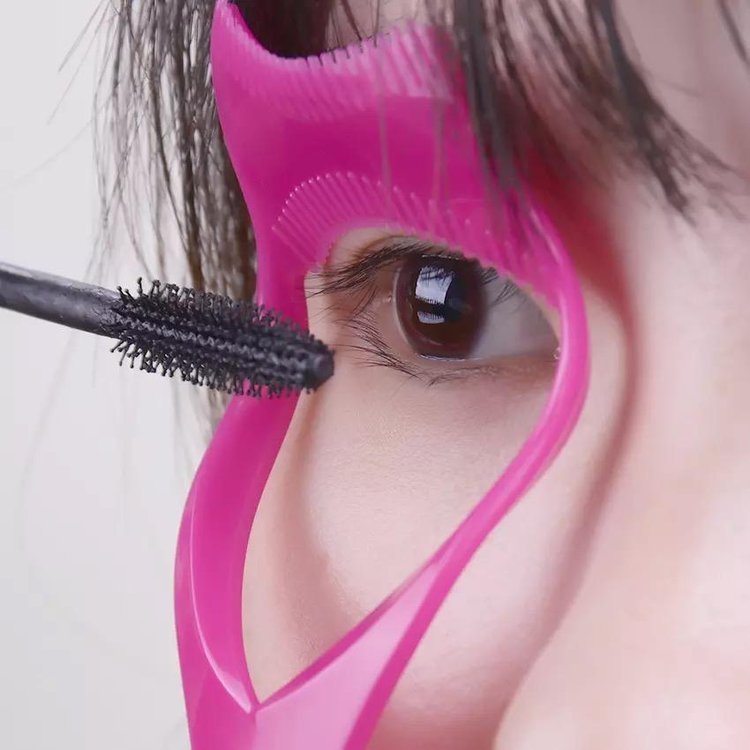 This 3 in 1 Mascara Shield Guard is a smart makeup tool that protects freshly applied mascara, eyeline or other makeups around the eye area. It allows you to do your daily beauty routine without the mess and you can have perfect makeup quickly and effortlessly. It contains eyelash brush, eyeliner and mascara protector shield in this tiny tool. With the small size, it is portable to carry. Let's get this flawless beauty tool now!
Shop 3 in 1 Mascara Shield Guard
7. 2 in 1 Flawless Foundation Blender Brush

Most blenders are extremely outdated. They're extremely unhygienic, picking up dirt and pathogens along the way as you use them. Not only is this bad for your skin, but they also absorb and waste tons of product, costing you way more money in the long run. Our 2 in 1 Flawless Foundation Blender Brush was voted the #1 foundation brush of 2021 and for good reason. With over 200,000 soft, synthetic bristles, our brush applies a perfect, even blend every time leaving you feeling like a model.
Shop 2 in 1 Flawless Foundation Blender Brush
8. 3D Reusable Magnetic Eyelashes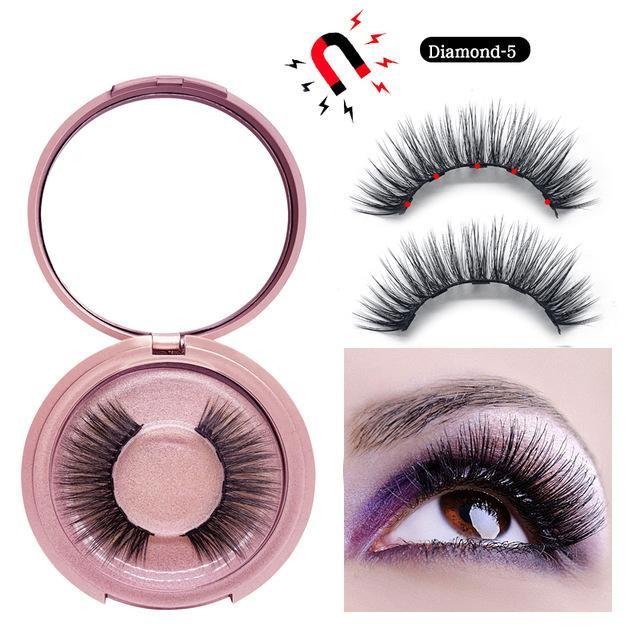 Get luxurious length and volume in your lashes with our reusable magnetic lashes! Without any glue or hassle, you can now get a dramatic look and the secret for that is our micro-magnetic technology, which lets you look red carpet ready in a matter of seconds! Just sandwich the 3D magnetic false lash strip between your natural lashes. No more frustrating positioning of traditional false eyelashes, no more messy glue, sticky eyelids or expensive trips to the salon! What are you waiting for? Order today and say hello to dark, thick and voluminous eyelashes!
Shop 3D Reusable Magnetic Eyelashes
9. Flawless Eyeliner Tool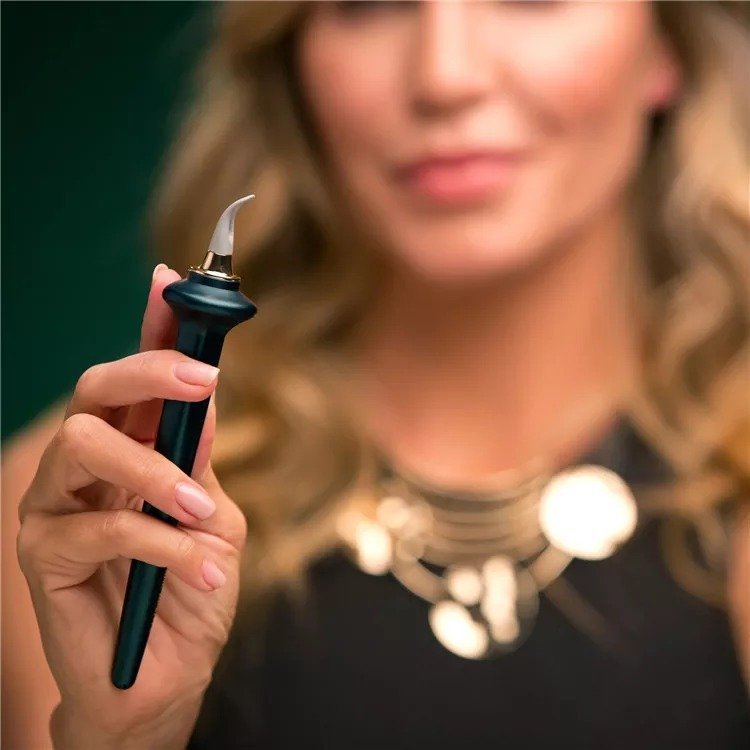 No more struggle of creating perfect eyeliners! This tool will let you nail the stunning winged liner in no time! The easy-to-hold handle steadies the hand when drawing eyeliners, while the innovation flat tip ensures a perfectly blended, filled eyeliner within a minute! Create smooth, precise liner with ease using the Flawless Eyeliner Tool. Line eyes in your favorite style as this beauty tool and creamy, rich pomade pair effortlessly glide along lids without dragging or tugging!
10. Reusable Eyeliner and Eyelash Stickers with Glitter
Our reusable eyeliner and eyelash stickers have an eye contour next to the body, so when you place them in the right place on your eyes, you can easily stick them without worrying about skewing. The high-quality cosmetic ingredients can be completely torn apart and are very comfortable when stuck to the skin without any pain. It is essential that you can easily rinse off with makeup remover, body oils, and alcohol. The reusable eyeliner and eyelash stickers have 7 different colors of eyeliner stickers, and there are more options to satisfy your amazing makeup.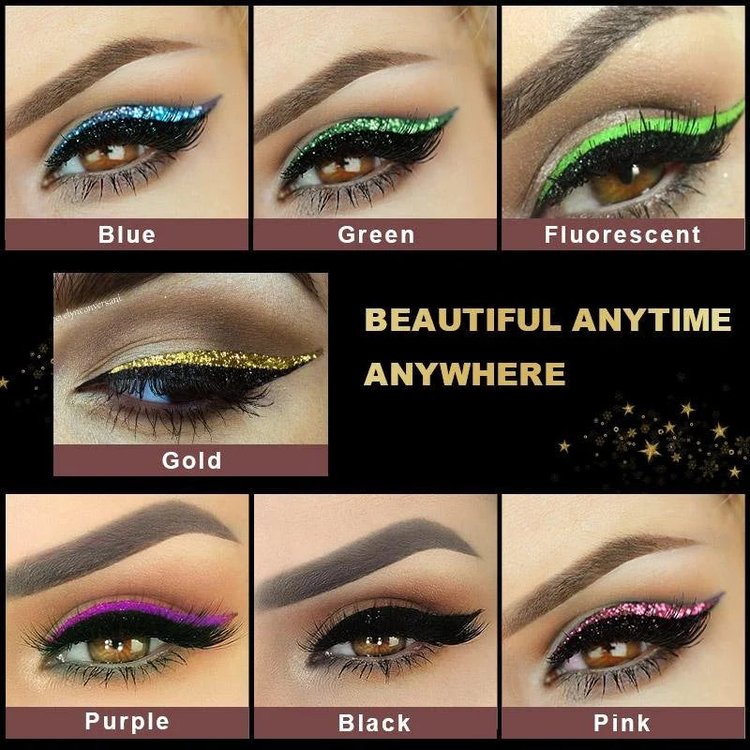 Shop Reusable Eyeliner and Eyelash Stickers with Glitter
11. Invisible Face Stickers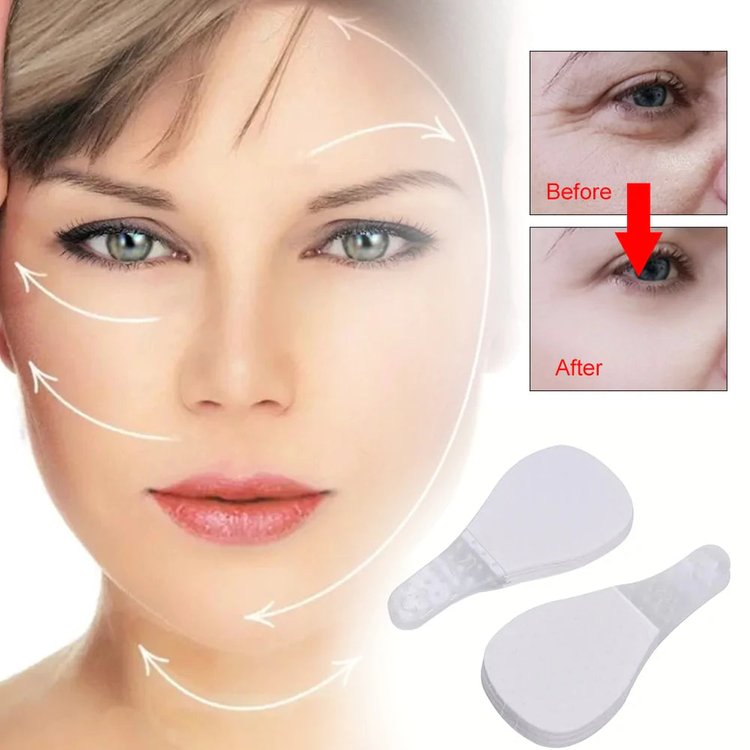 Designed to give a super attractive aesthetic to your face, these ultra-thin, invisible strips lift the frown line, eyes and cheeks, while reducing the appearance of wrinkles. Designed to serve a super snatched aesthetic to your face, these ultra-thin, invisible tapes lift the brow, eyes, and cheeks while reducing the appearance of wrinkles. Quick and easy to apply, it let you achieve a well-defined jawline without going through painful surgery. Easily correct droopy eyes and eliminate excess upper eyelid skin or bags with just two tapes! Water-resistant and sticks on all day, they can be used alone or under-make up for a sleeker, slimmer appearance!
12. Easy Crease Line Kit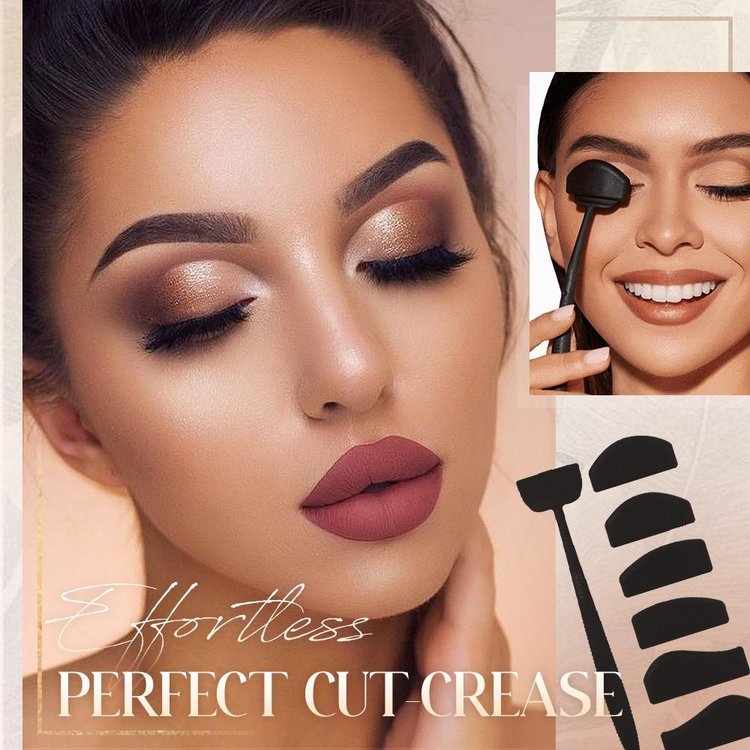 No more struggle of creating a cut-crease, because this tool will let you nail the stunning eye look in no time! Just put the cut-crease kit on your eyes, apply eyeshadow with a brush, and swipe it back & forth to get a fabulous look in seconds! Comes with three pairs of adjustable, reusable crease shapes, this kit provides a one-size-fits-all solution for any eye shape and eyeshadow style including round, almond, and wing effects. Perfect for makeup lovers of any skill level, this kit will turn a complicated 25mins process into 10 seconds!