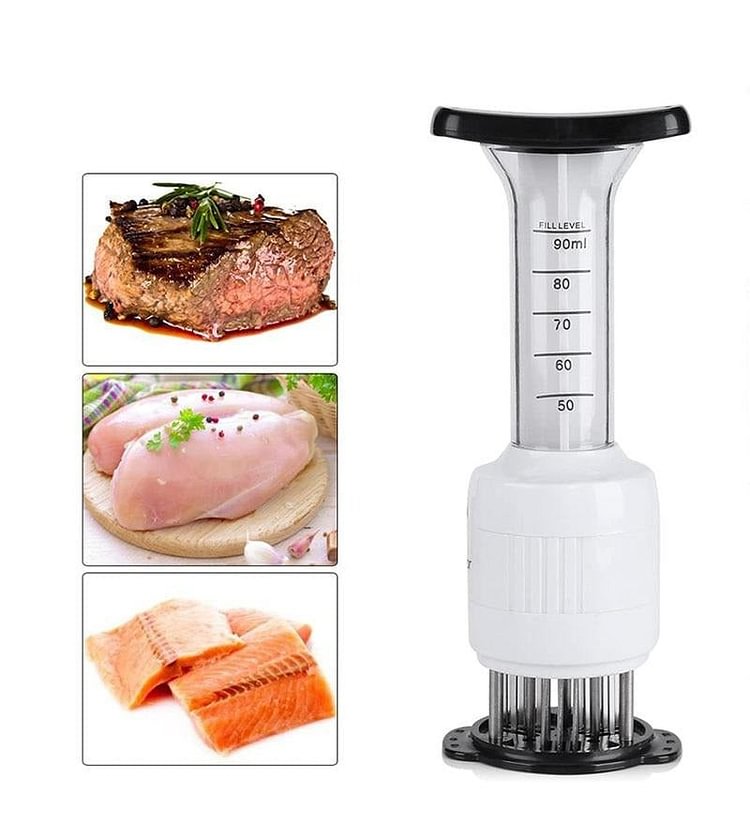 Tenderize meat and marinade it all with just one tool. Everyone needs the 2 in 1 Meat Tenderizer and Flavor Injector in their kitchen. The meat tenderizer has 20 sharp stainless steel needles that break down tough meat fibers and the tool can be filled up with your favorite sauces or marinades to inject the meat with delicious flavor.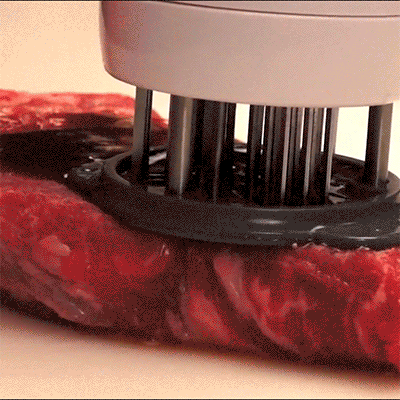 Features:
Easy to Use:
Just fill the container with your favorite marinade or sauce, press the needles into the meat and push down the plunger until all of the sauce has been injected into the meat.
2-in-1 Multifunctional Design:

 

The meat tenderizer flavor injector not only tenderizes meat, it also injects the meat with marinades and sauces to give it a delicious, juicy flavor.
Needles Lock Inside for Safe Storage:

 

The needles lock inside the tool and the tool comes with a protective cover to safely lock away the needles when not in use.
Adjustable Depth Settings:

 

The tenderizer blades have two adjustable depth settings for different levels of tenderizing intensity. 
Product Specifications:
Material: Stainless Steel

Size: 8.85in x 3.23in x 3.35in
Package Includes:
1 x Meat Tenderizer Needle Flavor Enhancer