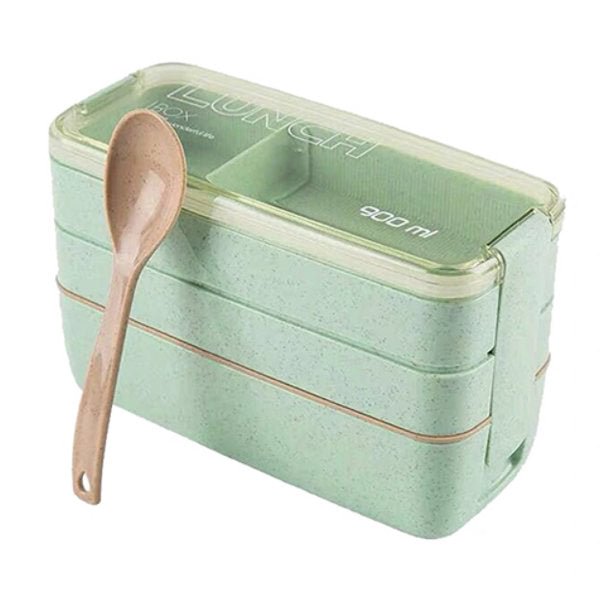 Tired of cold sandwich lunches? Bring healthy, delicious hot foods to school or work with our 3-Layer Bento Box. It has three separate compartments for your favorite foods.
Made of durable and heat-resistant PP and AS (Acrylonitrile Styrene) plastic
Measures: 7.4 x 3.3 x 4.4 inches
Capacity: 6.8 ounces (2 containers), 13.5 ounces (bottom container)
Safe for microwave, refrigerator and dishwasher
Includes a movable divider
This Bento Box is not suitable for liquid such as soup.