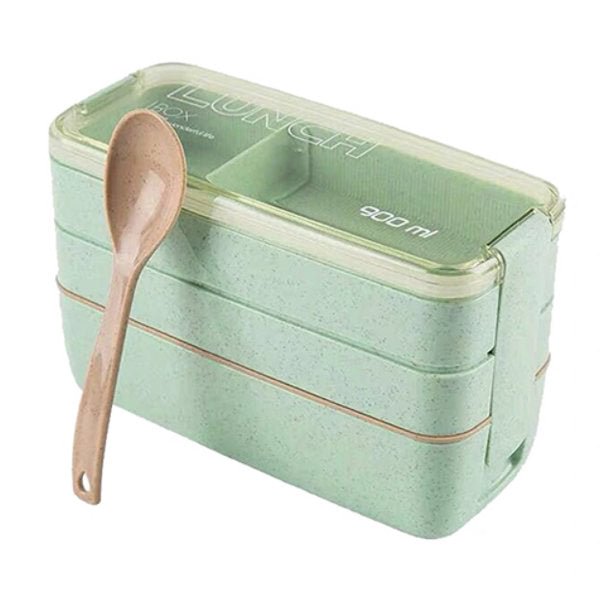 Tired of cold sandwich lunches?
Bring healthy, delicious hot foods to school or work with our 3-Layer Bento Box. It has three separate compartments for your favorite foods.
GET BENTO JAPANESE LUNCH BOX: Your own way to boost your lifestyle, energy and health. All will be longing at your toddler lunchbox from the first moment they see it. Bright, functional and sharp design, rooted in minimalist Korean lunch-box traditions.
IDEAL PORTIONS FOR KIDS: This chopstick lunch box is reusable, airtight, leak proof and made of BPA-FREE materials keep your food fresh and mess free by preventing any leaks or smells in your bag. Keep calm and enjoy your lunch! Control your portions, keep your special diet as simple, as it can be.
LEAK-PROOF TECHNOLOGY: Keeps meals and snacks fresh and mess-free during transport– Includes two kid-friendly latches that are easy for small hands to open and close.
SAFE MICROWAVE AND DISHWASHER USE: Feel free to use this box in microwave. Removable compartment tray reheats food safely in the microwave and cleans up easily in the dishwasher. Thats why it is the best leakproof bento box for kids.
THREE STACKABLE CONTAINERS: Split your food between 3 divided containers. Keep your everyday meal prep under control. WHAT YOU GET A light and smooth BPA-FREE microwaveable bento box, a fork and a spoon. Plus - fast delivery, warranty and flexible return policy.
Specifications:
Made of durable and heat-resistant PP and AS (Acrylonitrile Styrene) plastic
Measures: 7.4 x 3.3 x 4.4 inches
Capacity: 6.8 ounces (2 containers), 13.5 ounces (bottom container)
Safe for microwave, refrigerator and dishwasher
Includes a movable divider
This Bento Box is not suitable for liquid such as soup.
Package include: