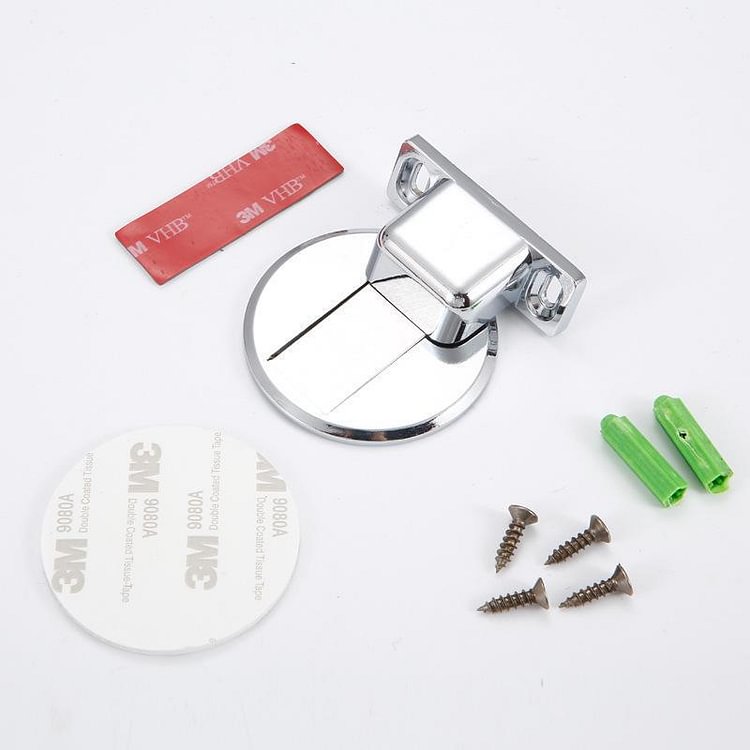 Description:
This is a Magnetic Door Stop.
Can install with nails or Nail-free stickers.
The Magnetic Door Holder consists of two parts: the floor fitting and the door  fitting.
The Magnetic Door Catch has a magnet that keeps the door open when you  want it.
It stops the door from slamming from the wind and the kids from  slamming the door into the wall. 
Material: 304 Stainless Steel
Base Diameter: 58mm
The distance between the door and floor should be within 5-15mm