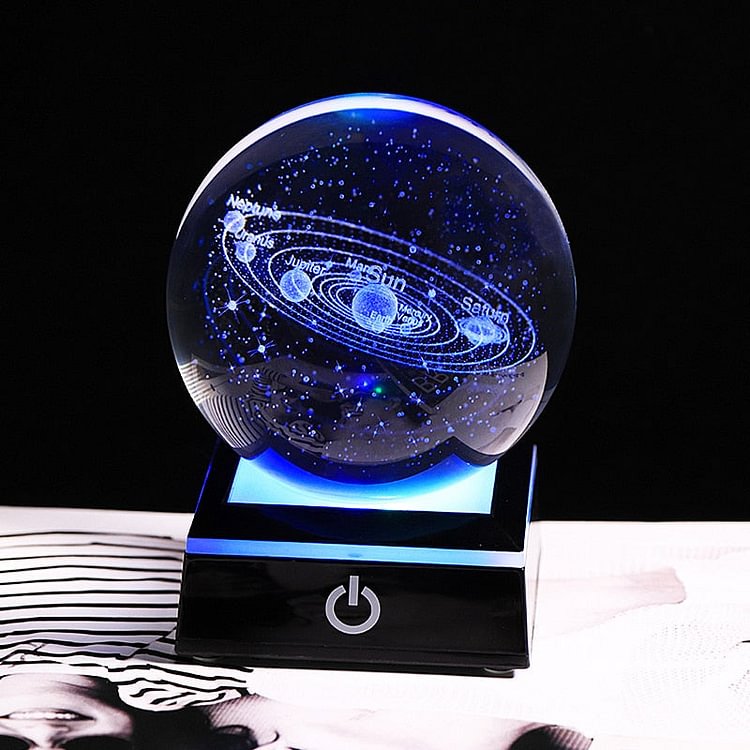 EXPERIENCE THE SOLAR SYSTEM LIKE NEVER BEFORE!
Our 3D Solar System Crystal Ball gives you a 360° view of the beautiful Solar System that we live in with extreme detail. It creates a highly realistic view of the planets, including Earth, all labeled with a beautiful white engraving. When a light is placed below it, the planet's laser engravings detail will illuminate, making it the perfect night light.
Decorate your space with our unique and creative Solar System Crystal Ball! The mystery of our universe can spark creativity and inspiration, especially to those who have a strong passion for the celestial world!
Our Solar System Crystal Ball does the same thing at a 3D scale, making it the perfect piece of decor to place on your desk or around your room. With various bases with changeable LED colors, you can select the best one that will fit your space perfectly!