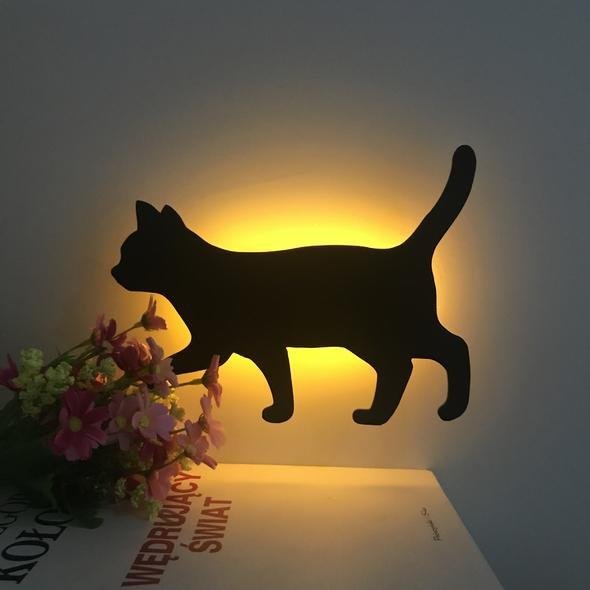 An adorable lamp that brings you warmth and brightness!!
This LED wall lamp is great for safety if you have to get up in the middle of the night. It's shaped like the silhouette of a cute cat, adding a fun touch to your room. Turn it on; in the dark, this night light will light up automatically when there's sound, and turn off automatically after some time.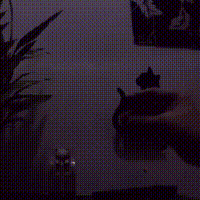 Designed to look as though it's taking a leisurely stroll, this Walking Cat Nightlight provides light source for you only when needed! Built-in sensor allows you to turn it on or off by clapping your hands from the comfort of your bed! Light will also turn on automatically when it detects motion and conserves energy by turning off after 120 seconds.
Features:
👏In the darkness, it will automatically light up when hearing your footsteps or sensing the vibration. It lasts for around 100 seconds each time it lights up.
👏Smart LED cat nightlight activates upon hearing footsteps or clapping and turns off automatically after a period of non-activity.
👏Available in various kitty postures! Perfect gift for cat lovers!
👏Battery powered light allows you to place it wherever you like – bookshelf, stairway, desk, wall, and more!
Specifications:
Voltage: 4.5V
Battery: 3 pieces X AAA Battery ( Battery not included )
Light Color: Yellow ( nature light )
Operation: Switch ON/ Switch OFF , Light Sensor & Voice Sensor Control
Power Control: Voice and light sensor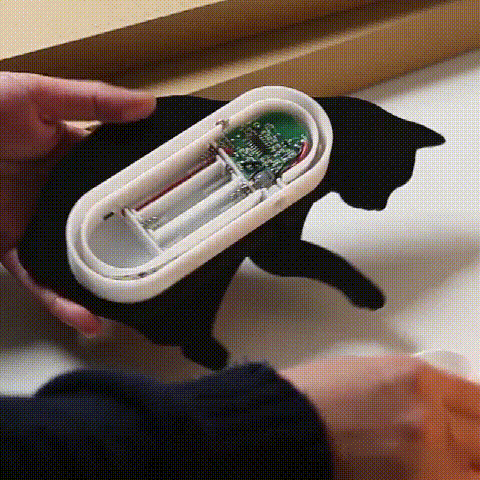 Package includes:
1 x 3D Pattern Sound Control Projection Lamp