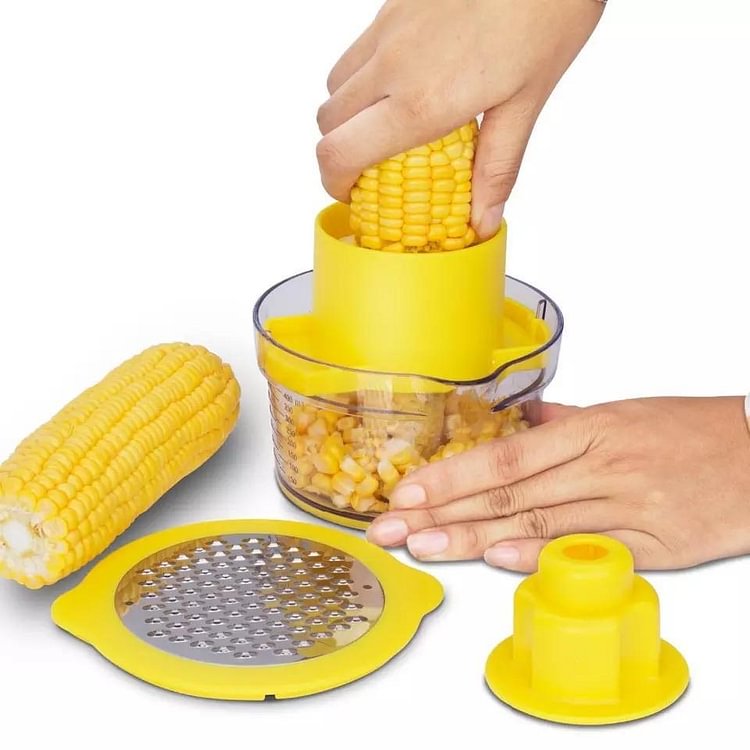 4in1 Kitchen Slicer Peeler Ginger Sharpener Corn Planer Grain Separator Cob Corn Stripper With Built-In Measuring Cup And Grater
1. Quick and easy to use: Easy and quick to get maize stripped with this corn thresher, saving much time and labor.
2. Clean: Easy to clean, just rinse the body with water.
3. Safe to use: Features anti-slip, you do not worry about hurt.
4. Multifunctional: Can be applicable for garlic, ginger or cheese planing.5. Large container: Comes with a clear container, corn kernels will not run around, keeping food hygienic and safe.