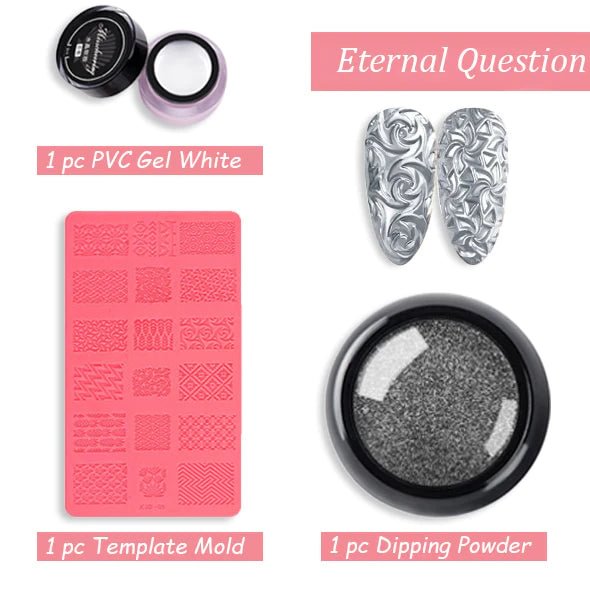 💎 Flawless nails at your fingertips 💎
Do you find it hard to achieve sophisticated nails? Are you tired of spending a lot of money on the salon? Use the 4D NAIL ART SET and discover how easy it is to save your time and money by achieving those flawlessly sculpted nails at the comfort of your home!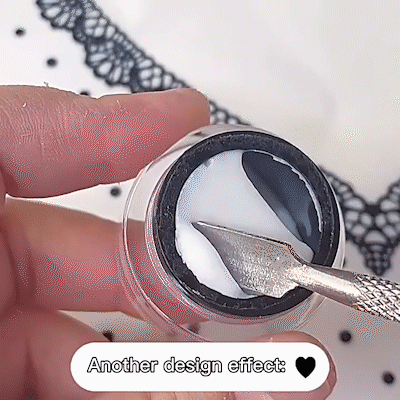 The dream of having a magnificent work of art right on your nails will come true with the 4D Nail Art Set. It's everything you have been looking for to get those stunning sculpted patterns on your nails in no time! The product is perfect for everyone who loves nail art.
FEATURES:
REVOLUTIONARY ALL-IN-ONE SYSTEM - Enjoy multiple designs all in one mold. These patterns are expertly designed so that their intricate designs show perfectly on your nails. Additionally, our kits are fast to apply and odor-free. Its revolutionary technology leaves the nail bed healthy and undamaged compared to traditional nail lacquer, gel polish, and traditional acrylic systems. it doesn't need UV light to cure. 

LONG-LASTING AND DURABLE - The 4D Nail Art Set has a long-lasting formula that can last up to one month with the proper application. The formula prevents your nails from thinning, peeling, or cracking which is caused by frequent direct nail polish.
LIGHTWEIGHT AND STRONG - With the new revolutionary formula you won't notice that you are wearing enhancements. Super lightweight but stronger than hard gels for unstoppable nails. It gives you the sculpted beautiful nails you've always wanted. 
SAFE AND EASY - The revolutionary formula consists of 9 toxin-free ingredients that are safe and healthy for your nails. No harsh ingredients or adhesives lead to damaged nails. The PVC Gel is so thick that it is easy to shape and color without being professional. Get those beautifully sculpted nails in just 5 minutes! 
INSTRUCTIONS:
PACKAGE CONTAINS:
1x Template Mold

1x Dipping Powder

1x PVC Gel
PRODUCT SPECIFICATIONS:
PVC Gel

: 8 mL

Dipping Powder: 25g

Template Mold: 24.5g