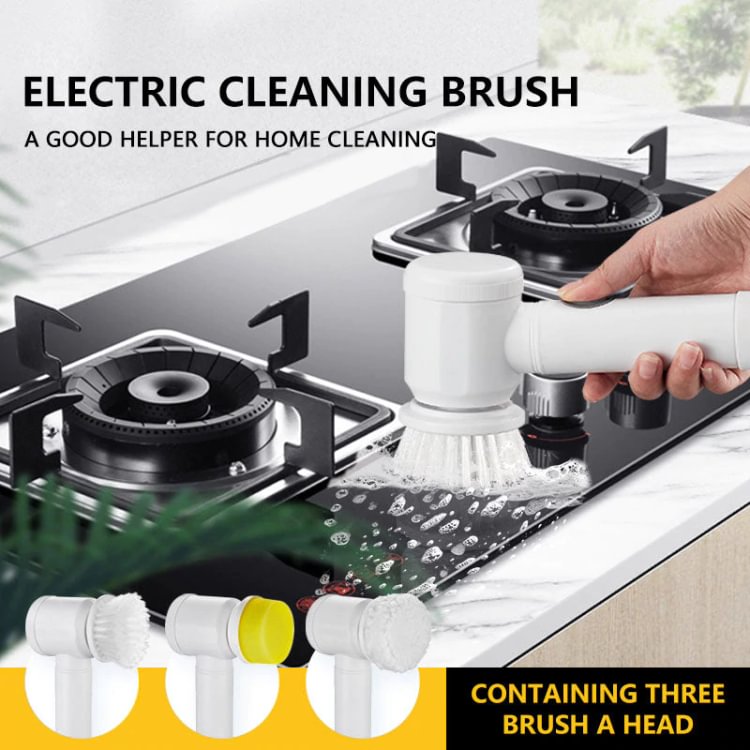 Having Stubborn stains that no amount of manual scrubbing can get rid of? Then this is perfect for you, this electric cleaning device is more effective and efficient than any manual cleaning.
Power up your house cleaning
Brushing and scrubbing by hand can be tedious and tiring work. Clean deeper and quicker with our Portable Multi-Function Electric Cleaning Brush, which comes with three interchangeable heads to blast through grime, filth, and buildup for a speedier and more efficient clean.
Say hello to your trio team
From kitchen counters to car exteriors and bathtub walls, our power device can clean efficiently with any liquid soap or cleaner — all without scratches. The magic is in our interchangeable brush heads: the soft sponge brush head is suitable for cleaning fragile items like dishes and pans, the polyester-sherpa brush is suitable for cleaning surfaces like sofas and carpets, and the hard-nylon brush is best for cleaning kitchen counters and appliances, the bathtub, tiles, and harder surfaces.
Grip + hold with ease
Goodbye hand pains and soreness. You won't experience any of that with our Portable Multi-Function Electric Cleaning Brush. An ergonomic, anti-slip handle brings you a secure and comfortable grip while cleaning; plus, a cordless design guarantees no twisting and turning as you maneuver tight spaces and corners.
Package included:
1* Electric brush. (Battery not included)
3* Brush head.
1* Stick hook.