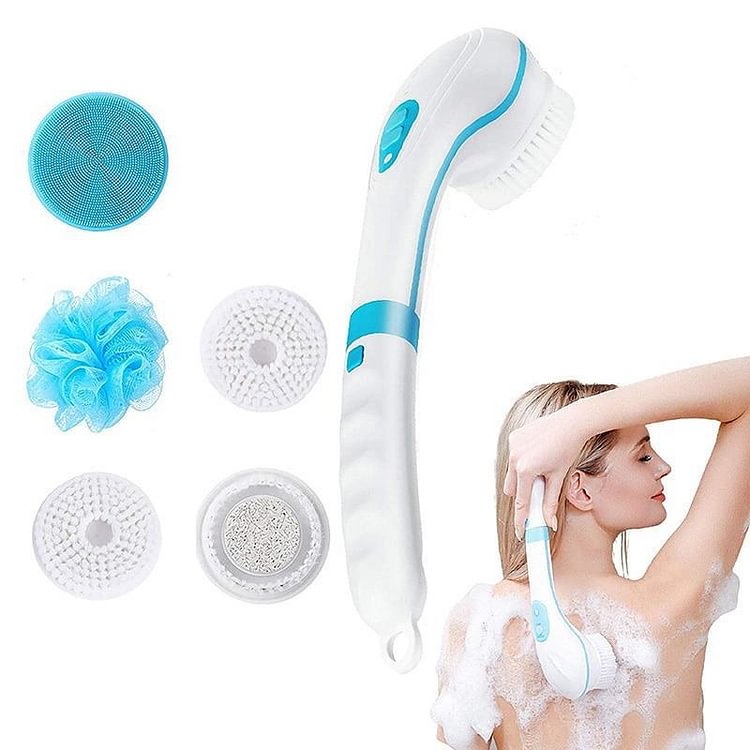 Turn your bath time into moments of pleasure you look forward to!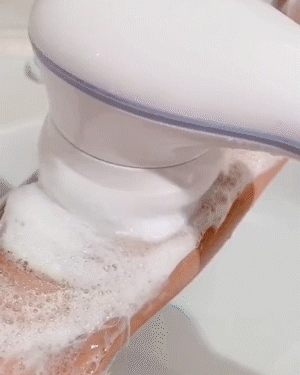 Still struggling to reach your back during the shower?Traditional body brush might helps, but due to a certain angle during brushing will cause our arm to cramp. Electric Bath Brush is the latest shower brush that allows you to cleanse your body, especially your back, with ease!The long handle makes reaching your back and lower legseasier and it comes with 5 attachments: mesh sponge, cleansing head, microdermabrasion, pumice stone and massage brush.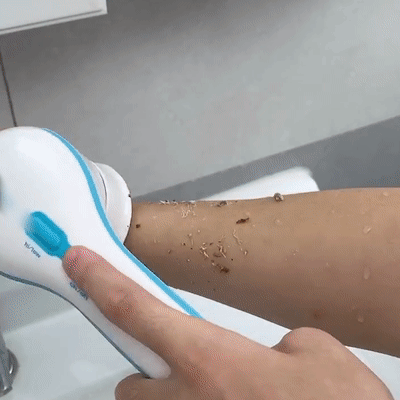 We constantly have layers of dead skin cells on us. When this happens, smoother skin cells work their way up to the skin's surface. However, as you get older, the rate at which your body sheds these dead cells decreases, the dead skin layer begins to slow more up and more as spots on your skin. Exfoliation helps speed up your skin process to always make it look younger.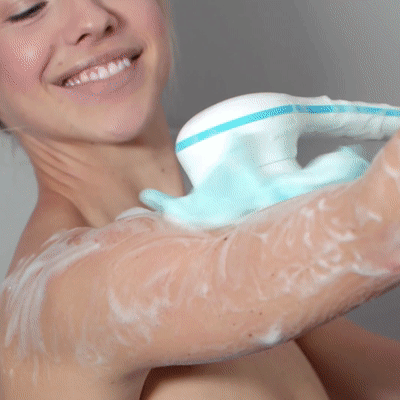 Advantage:
A soft and comfortable brush to take better care of your precious skin. In addition, this electric bath brush is made of high-quality, durable and waterproof materials.
Automatic rotation once you press 'ON' for deep cleansing and dead skin cells elimination to enjoy a healthier and younger skin.
With HomeSpa brush, it's going to be easier to clean and reach your back
Includes five different brushes
The long handle makes it easier to reach your back and legs without bending too much
Compatible with any of your favorite soaps or shower gels for daily cleansing
Perfect to have a healthier skin, younger look and relaxed muscles
The best gift for your parents or friends! Especially those who find it difficult to wash their back!
Features:
Color: Blue+White
Material: ABS, silicone
Product weight: about 550g
Waterproof rating: IPX7
Charging method: USB
The package includes:
5 in 1 Electric Bath Brush - HomeSpa

5 Brushes:
Feet microdermabrasion and exfoliation brush head

Fine foaming brush head

Foaming bath ball brush head

Silicone massage brush head

Foaming soft brush head
Get your HomeSpa brush for deep cleansing and ultimate relaxation! Order Now!