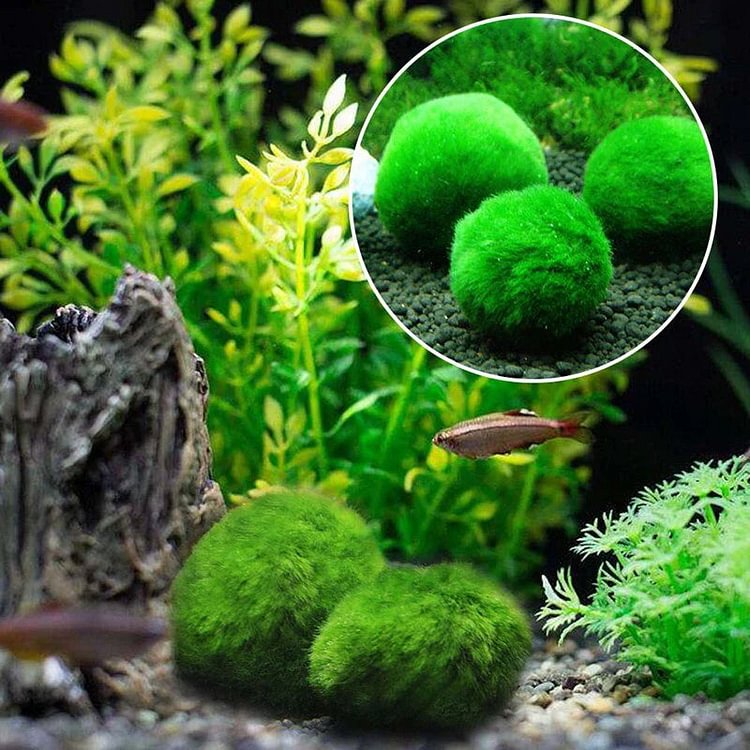 This 5 pcs Set Aquascaping Live Marimo Moss Ball Plants is one of the most popular plants in the aquarium hobby and especially in planted aquarium or aquascaping.
They are a highly unique and rare form of algae growth. 
These moss balls can be quite useful for the aquarium because they generate oxygen and remove nitrates, improving water quality. 

Our Marimo Moss Balls are grown in a farm which are safe from infected invasive species.
Marimo grows VERY slowly (only about 5 millimeters per year), so it will take them an extremely long time to gain a significant amount in size.  
If you desire smaller 5 pcs Aquascaping Live Marimo Moss Ball Plants, you can cut the moss balls into smaller pieces and the individual pieces will grow into separate nano Marimo balls.
The Marimo Moss Ball is sold as set (5 pcs per pack) in random sizes.