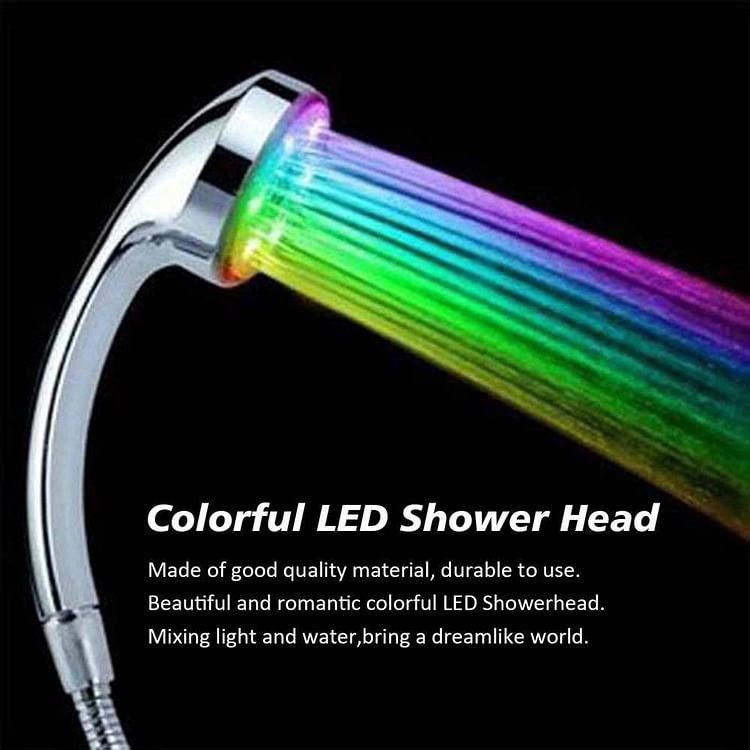 ADD A SPLASH OF COLOR TO YOUR MORNING ROUTINE WITH A REFRESHING SHOWER UNDER THE RAINBOW-COLORED SHOWER HEAD!
Rather than having to deal with boring clear water, you'll be doused by a visually pleasing and refreshing rainbow of cleanliness.
Experience the most magical shower with Rainbow Shower™!
The Color-Changing LED Showerhead has built-in LEDs that ingeniously lights up the water; making it appear to glow! It features 7 different colors which automatically change.
Auto Color-Changing: 7 colors change automatically.
Easy Installation: Install within minutes. Fits all standard connectors.
✓ This universal bath shower head is made of high grade ABS constructed, bright shine of chrome finish that works with any decorating style. No fade and no hazardous substance released during a long time use, eco-friendly and safe.
✓ Our powerful flow spray shower head can be detached, makes it easy to clear out the impurities causing the blocking. When installed properly, the filtration shower head is leaking prevent. This is a simple spray shower head with practicality and reliability.
✓ It can be adjusted between gentle spray to high pressure massage depending on your need, allowing you to customize your shower and desired spray performance
Specifications:
✓ Material: Stainless Steel
✓ LED Numbers: 5 LEDs
✓ Size:Approx 84(D) x 200(L) mm (max)
✓ Net weight: 173 g
Included:
— 1 X Color-Changing LED Showerhead