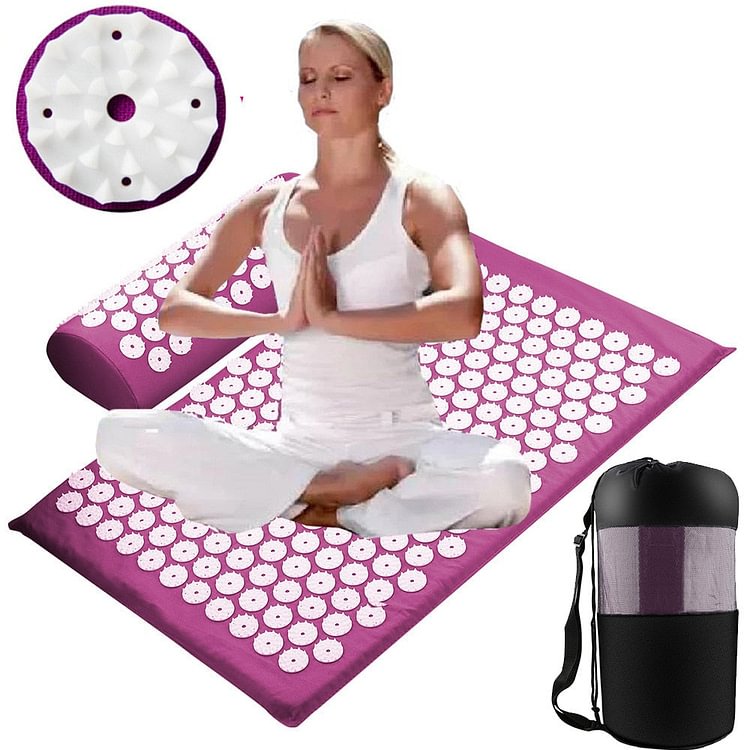 Get Ready To Relieve Your Pain!
Pain relief in as little as

 

15 minutes a day, right at home!
Affordable- One mat provides

 

countless hours of relief whenever you need it!
Effectively induces a state of complete relaxation while reducing aches, pain, stress, and tension!
Each mat is carefully handmade using the highest quality, hypoallergenic natural linen. Each mat also contains a removable cushion made of 100% natural fibres.
Relaxation and pain relief
Acupressure is an ancient holistic treatment that's similar to massage, acupuncture, and reflexology. To experience the benefits of this ancient pain relieving treatment, simply lay your mat down on the bed or floor and place the small pillow directly above the mat.
Forget all about pain & stress
The mat has 230 massage nails, 6,210 massage points, and the pillow has 59 massage nails, 1,593 massage points, each with 27 pressure peaks. This mat provides acupuncture-like therapy, pain relief, and delivers beneficial health effects safely and naturally.
Relieve both physical and mental stress
Materials: 100% cotton + ABS spikes + eco foam inside. Typically used for: massage, back care, pilates, yoga. Mat size: 26" x 16.5" x 0.8". Pillow size: 14.6" x 5.5" x 3.9".