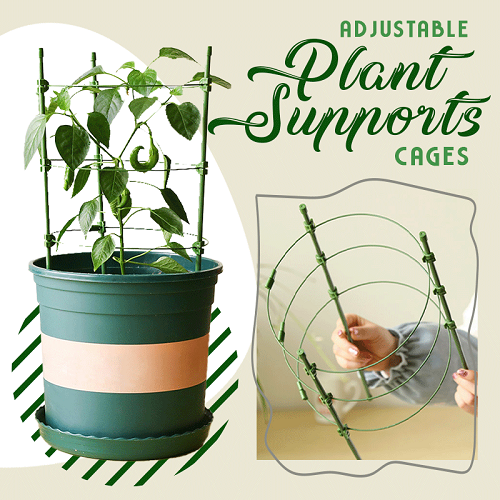 The Most Efficient And Convenient Way To Grow Your Plants!
The Plant Support Cage is a device that supports and guides plants: it does an excellent job of keeping plants upright and expected growth, guiding their stems to the correct position, preventing vines from spreading, and protecting plants from strong winds, heavy rains, and heavy snow. It's made of durable plastic. This product will keep your plant from drooping over time, which can cause stress on the stem and eventually lead to death.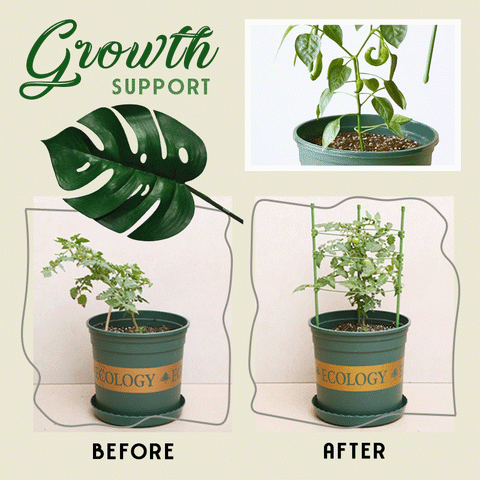 Grow a variety of plants like climbing vegetable plants such as tomato, bean, and cucumber; leafy indoor plants such as spider, snake, and palm; flower garden plants such as lily, rose, and tulip. 
First, assemble by clipping and connecting the parts. Second, push the stakes into the soil. Last, rotate and adjust the position according to the plant's needs.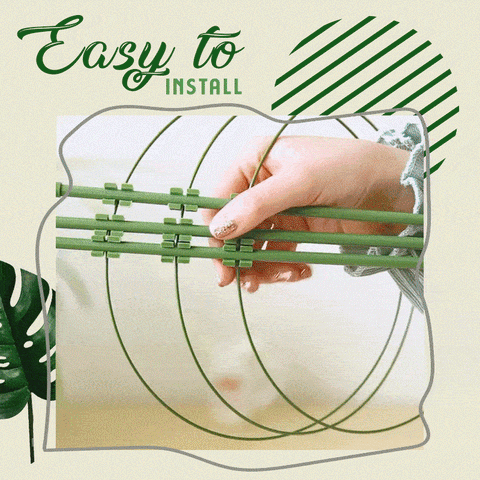 FEATURES:
Continuous support that prevents the plant from falling over and sprawling out, keeping them firm and upright.


Adjustable steel clasp, stakes, and hoops that adapts to the plant's growth principle. All throughout support structure, helping your plant's health and well-being.


Non-brittle and non-fading to extreme sunlight, protect plants against heavy rain and strong wind. Best gardening tool to keep your plants all day protected.



Durable and sturdy, made of plastic-coated steel. Built with 9 steel clasps attached, 3 stakes 3 hoops designed for full-support and long time use.
SPECIFICATIONS:
Material: Plastic

Dimension: Small - 45cm / Large - 60cm

Color: Green
PACKAGE INCLUDES:
1 x Adjustable Plant Supports Cages