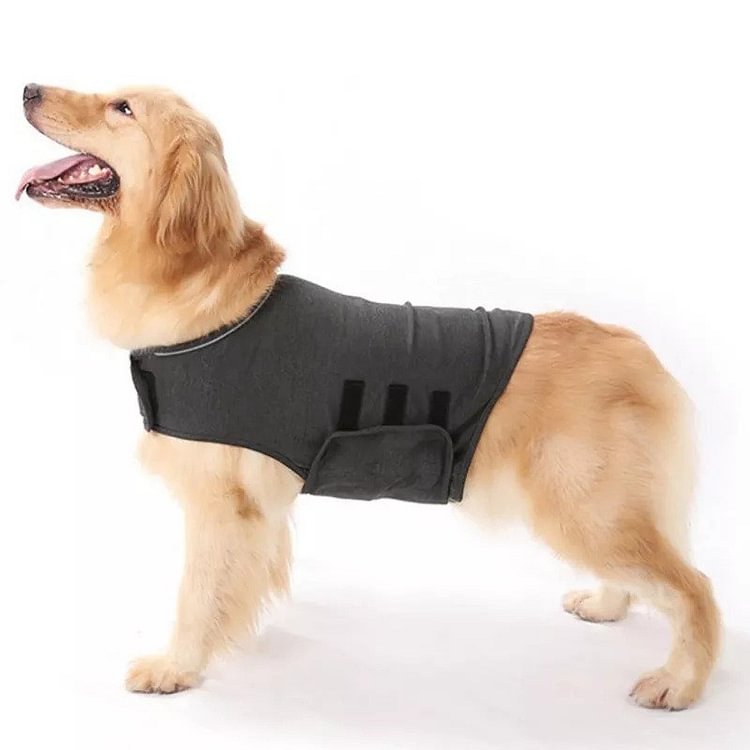 Keep Your Pet From Being Anxious


This anxiety jacket design applies a gentle, constant pressure that has a dramatic calming effect.
Using pressure to relieve anxiety in people and animals has been a common practice for years such as swaddling infants and the use of gentle pressure and weighted vests to help people with autism.
What Are The Benefits?
✔️ Anti Anxiety for Dogs: Anxiety Jacket Shirt Applies the Gentle, Constant Pressure at Your Dog's Torso to Ease Your Dog's Fear, Anxiety, and Over-Excitement, Calms Them Down and Makes Them Feel Safe!

✔️Helping Millions Of Dogs: With over an 80% success rate, Our Anti-anxiety vest is recommended by thousands of vets, trainers, and pet owners alike. Combine use with our effective Stress-free vest for double the calming power.
✔️Original Dog Calming Wrap: Our Unique design applies gentle, constant pressure to calm anxiety, fear, and over-excitement due to a variety of environmental triggers.
✔️ Soft and Comfortable Material: It Will Not Hurt the Skin of Your Dog Even Wearing for A Long Time.Durable and Machine Washable Material.
Reasons To Purchase From Our Company
✓ Friendly & Responsive Customer Support
✓ Limited Time Offers
✓ Product Quality Checked
✓ Refund Policy Available To You
Why Do I Need This?🐕