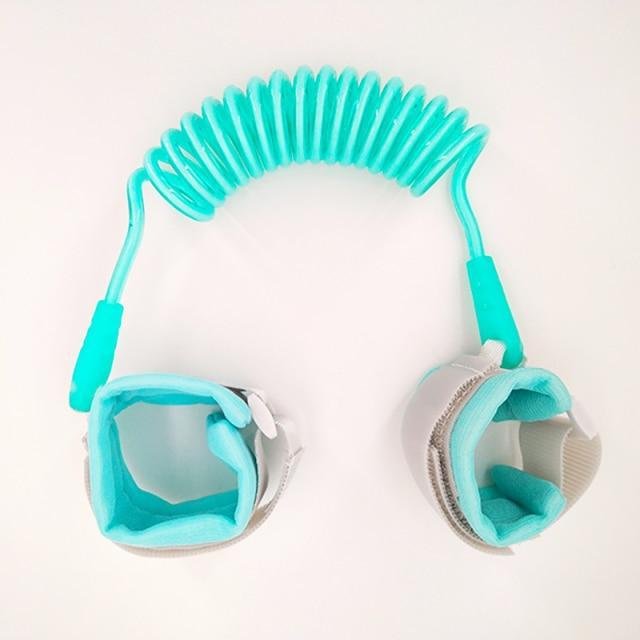 Keep your little one close by with the adorable 360-Degree Baby Safety Harness!
Every parent knows what it's like to lose sight of their child. You're out and about, turn your back, and turn around to find that your kid is nowhere to be found. Seconds feel like hours, and minutes feel like days.
Say goodbye to this sickening feeling for good with the 360-Degree Baby Safety Harness! These adjustable wristbands attach to your child's wrist with velcro straps, and the extra-thick steel cord makes sure they'll stay by your side.
The top-of-the-line lock and key design provides an extra level of security— once locked, kid's won't be able to remove the wristbands until they have been unlocked by a parent.
Tie your knots in just a couple of seconds
Keep toddlers close to you and at the same time give them independence during indoor or outdoor activities.
Easy To Use - All you need to do is connect the wristbands to adult's and kids' hands respectively. The shrinking chain can extend up to 1.5 meters and the wrist strap circumference of the kid's hand side (the smaller side) can be adjusted up to 14 cm.
Soft & Comfortable - soft double layers of hook and loop for kids' hands, not easy to take off by themselves. The size of the wrist strap can be adjusted according to your need, the soft sponge pad in the wrist strap makes it comfortable to wear for both adults and kids.
Durable - The connecting rope is made of stainless steel and wrapped with plastic, never worry this safety harness will be cut by a knife. It is linked to the wrist straps with metal connectors that can freely rotate 360 degrees.
Anti-lost - Only used to prevent children from losing when they go out, but do not prevent children from falling down and can't be used as walking training equipment. Suggest for children aged 4 and over.
Specifications:
✓ Material: Breathable Cotton Cloth + 301 Steel Wire
✓ Surface Material: PU ABS