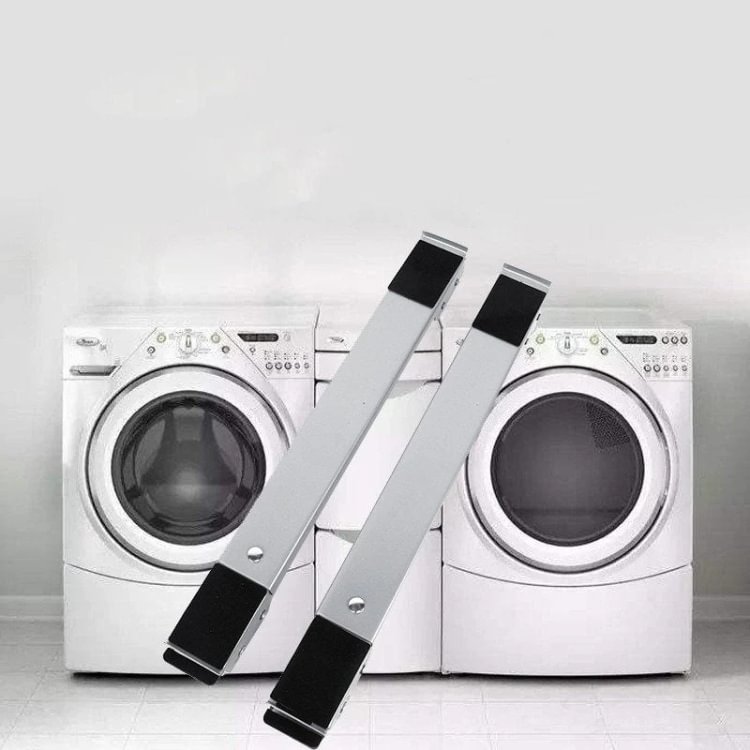 How to make lifting or moving heavy things easier?
One person can't slide heavy things like refrigerators or washing machines.
But cleaning them from below will ensure hygiene and give your home a fresh look.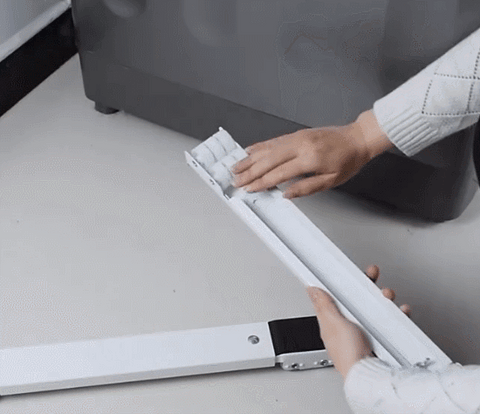 Just put your hands on this adjustable, removable roller stand for refrigerators, washers, and dryers.
It helps you easily move heavy objects wherever you want them and clean underneath them with ease, this roller makes your cleaning tasks a breeze. 
Upgraded 24 Wheels
The moveable base cart is equipped with 24 upgraded wheels for smoother and more stable movement. You can easily move heavy furniture and household appliances and use the movable base to clean their bottoms. Convenient for your home cleaning.
Expandable And Easy to Store
This furniture cart is designed with a telescoping base that can be adjusted vertically and horizontally to fit the size of your furniture. Each base has an adjustable length of 17" to 28" and can hold heavy items of different sizes, such as washing machines, refrigerators, cabinets, etc. When not in use, the cart can be stored in any corner of the room and easily disassembled.

Thoughtful Design
The furniture mover's anti-slip pad design reduces machine vibration. 1.6" height design avoids contact between the washing machine and wet floor, which protects the floor and prevents furniture from corroding and rusting at the same time
Easy to Use
No complicated installation steps or tools are required. Simply place the laundry stand underneath your refrigerator, washing machine, or other household appliances, and press down the brakes on both ends to keep it stable when not in use. And lift the brakes to move.
Durable And Sturdy
Made of high-quality thick metal, this furniture trolley is strong enough to handle items up to 660 lbs. Widely used for portable washing machines, refrigerators, closets, cabinets, or other furniture.
Removable Stand for Refrigerators, Washers, and Dryers. The adjustable removable roller stand is perfect for holding multiple units and moving them around the house with ease. It is the ideal gadget to use when moving in or out of the house.