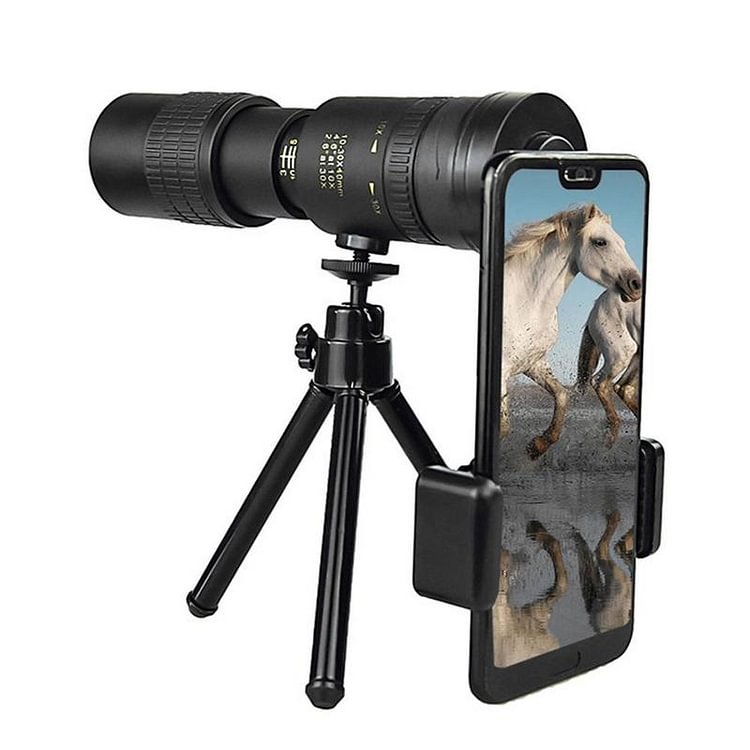 Get Crisp Views of Nature with the Portable Arctic Military Telescope
This Portable Arctic Military Telescope uses cutting edge nano technology to provide you with beautiful crisp views of nature with up to 300x magnification. It boasts an anti-shake system that allows you to focus in on anything without visual disruption.
The telescope is very portable, despite being made from sturdy titanium alloy, and weighs around 1.1lb. The length is 7.8 inches, so you can take it with you on your travels with ease. It is compatible with all smartphones on the market.
Shockproof & Weatherproof
This telescope is fully shockproof and weather proof and the optics are completely sealed to protect agains dust and water.

Perfect for Outdoor Adventures
Perfect for outdoor activities such as hunting, bird watching or camping.
SPECIFICATIONS:
Magnification: 10-300X
Prism Type: BAK-S1
Objective lens coating: FMC
Prism system: BAK-S1 Prism
Field of view: 360ft/1000yds
Weight of monocular: 1.1 pounds
Alt