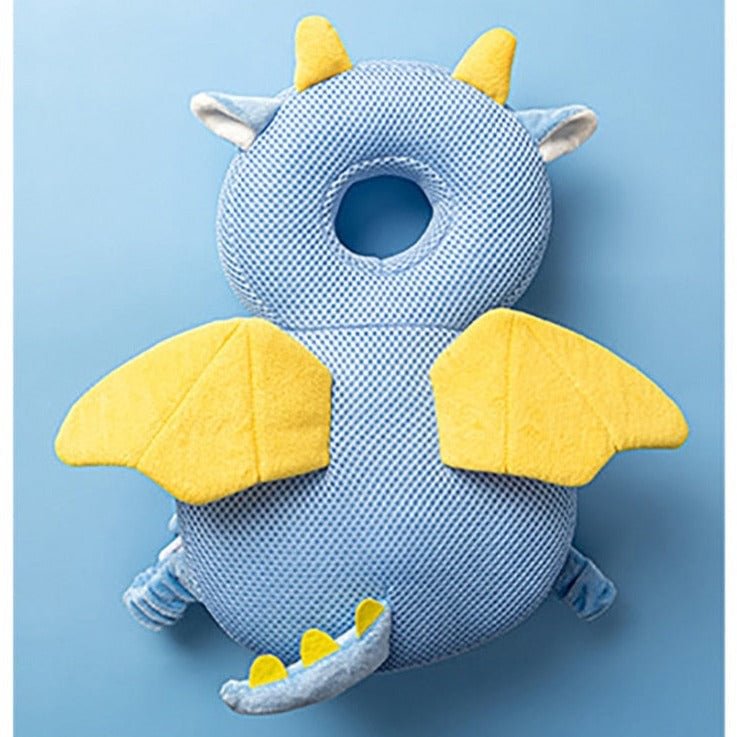 Stop Worrying About Your Baby Falling Backwards and Bumping Their Head And Shoulders!
This amazing Baby Head Protector prevents your child from hitting their head when they fall backwards by instantly absorbing the impact. The shock absorbing padding is filled with soft and breathable material, protecting your child's head when walking, crawling and standing.
The smart design allows your baby to still be comfortable while playing in the playroom. You won't even have to worry about your baby falling backwards and hurting their back, head, or shoulders.
It can also be used as a doll to soothe the baby when they're sleeping. It's the perfect item for babies during their growth period, and it's also a powerful little helper for moms.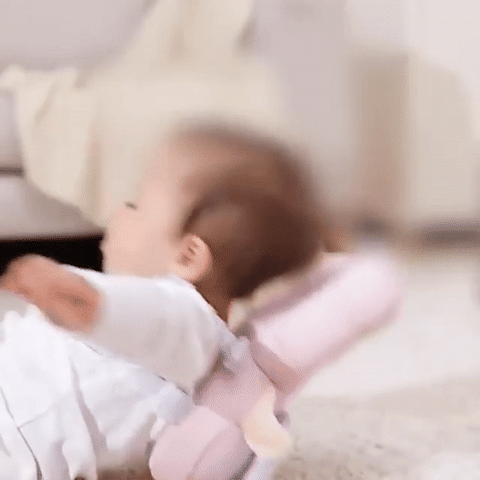 Perfect For Crawling, Standing, & Walking
Stop hovering over your child to prevent head injuries when they fall backwards. The head protector will stay tightly secured to easily protect your child's head when you can't catch them. This protector pillow creates a safe barrier between your baby and the floor so that there's nothing to fear when they lose their balance.
Shock Absorption
No tears, bumps, or surprise emergency room visits. The super-soft cotton padding is like landing on a pillow. It instantly absorbs the force of impact, so your baby won't feel a thing. The reassurance and peace you'll get knowing your child is safe is priceless.
KEY BENEFITS:
High Quality Materials
This baby head protector pillow uses breathable tinsel and high resilience PP cotton which makes it high quality and unbeatable when it comes to your baby's safety.
Unique Colorful Designs
Babies love these fall protection pillows, and look so adorable wearing them.
Safety, Protection, and Adjustable Fit
Safety and protection is your top concern for your baby. This pillow provides just that. It comes with adjustable straps that ensure a proper fit, and high quality cushions which provide the most protection when your baby falls backwards.
Excellent Gift Idea
This protection pillow makes the perfect gift for someone who has a baby, or for someone who is about to have a baby. Not only is this a very thoughtful gift, but it's also very useful and very practical. Show your love with this perfect gift.
Fun Designs That Will Look Great With Your Baby's Outfits
Lots of design and color options. Pick one or pick several to make sure your baby's fall protection pillow matches their outfit of the day.
SPECIFICATIONS:
Material: Breathable Tencel and PP cotton .
Size: 13 x 7.5 x 2.3 inches (33 x 19 x 6 cm)
Weight: 5.9 oz (0.17 kg)
Suitable age: 0-4 years old