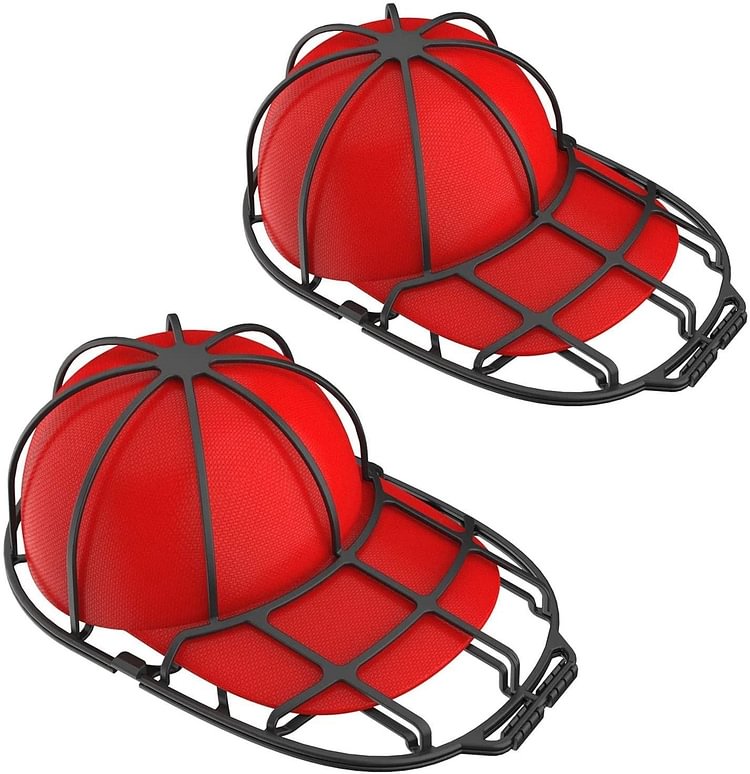 Excellent cap washer when used in top rack of the dishwasher Amazing results that brings new life to dirty caps.
it for adults and kids hats, the upgraded cap washer is the perfect size for cleaning both adult's and children's hats. Its tuff shell protects bills and keeps brims in their orginal form. This hat frame will keep your hats safe and secure while traveling or in storage.
These hat washers are for use in washing machines or dishwashers. It is recommended for the best results to wash in the dishwasher. It will extend the life of your hat washer.
Our sturdy baseball cap washer cage really helps to bring new life to your misshapen and bent caps. Its rigid design is perfect for washing, drying and perserving your caps.
Ball cap cleaner frame cage for the original cap washer for baseball caps.
Product Specifications
Material: Plastic
Style: Classic/new
Color: Black/White
Size: Classic: 32*22*12cm/new: 34.5*22.5*12cm
Weight: Classic: 86g/new: 112g
Package Includes
1 X Ballcap Cap Washer