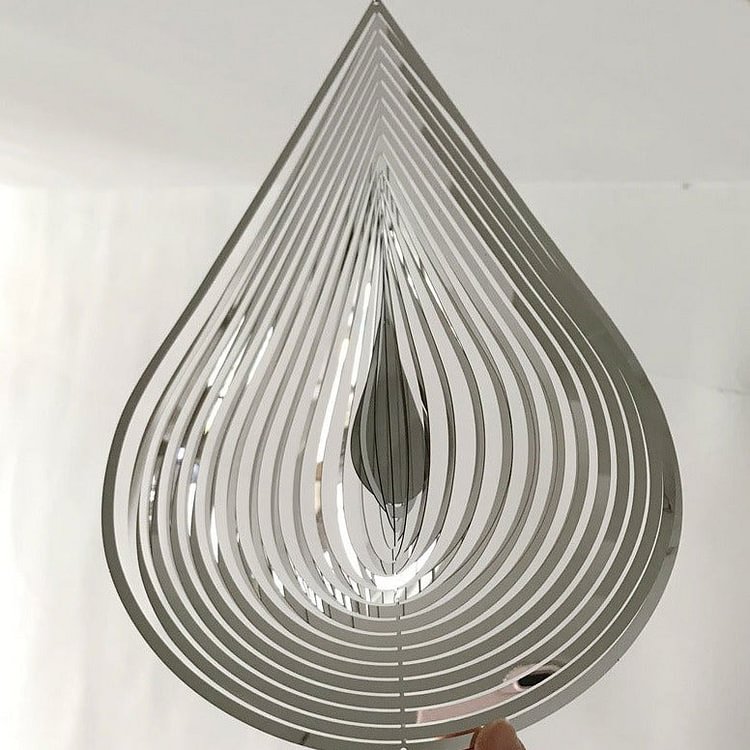 Add A Touch Of Fantasy To Your Space. Upgrade your space with this 3d Mystic Wind Chime. Bring positive vibes in your space!
Features:
The mirror reflection design makes it more charming and gorgeous than colored wind chimes. Depending on the environment and light, it can present different colors. Elegant and natural

New design concept. The light and thin design makes it easier to rotate due to the wind. The number of prongs is increased to make the flow of light swirl more vigorously on the surface.

Completely made of stainless steel. You don't have to worry about it rusting. Super laser cutting process gives it precise curvature and easy to unfold.

High quality hooks built specifically for wind chimes to support smooth and quiet rotation. Extra hole at the bottom allows you to hang other decorative items such as wind chimes.

It is a great decorative item designed for indoor and outdoor use. For indoor use, it is recommended to hang on the air outlet or use with the wind spinner motor for the best experience (the product is thin metal, please take care to protect your hands when unfolding).
Details:
Style: Folk Art
Theme: Fairy
Material: Metal
Size:26*17cm
Notes:
1. Due to the lighting effects and shooting angles, there is color difference in the product, please understand.
2. Due to manual measurement, there is a tolerance in the product size.
Package Includes:
1 x Metal 3D Rotating Wind chime