Cook Perfectly Poached Eggs In Minutes!
Wake up every morning in a hurry, too late to make breakfast? Using this edible silicone drain egg cooker, you can make homemade poached eggs in a matter of minutes! Easily make delicious, healthy and nutritious breakfast for you and your children.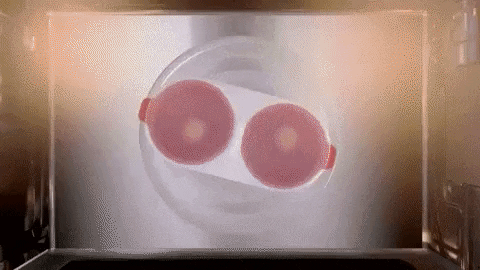 Eggs are staple in every breakfast menu all over the world. Cooking eggs may seem simple but there are also technicalities involved especially if you love eating the perfectly poached egg.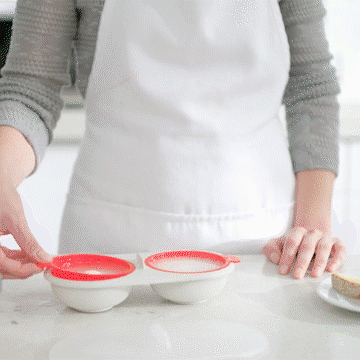 The Microwaveable Double Egg Poacher just made cooking egg simple and a lot easier. You can have a perfectly cooked egg in under 2 minutes without heating a pan! Just fill the Microwaveable Double Egg Poacher with water, crack an egg in, place the lid on and put it inside the microwave for about two minutes. Now you have the perfectly poached egg!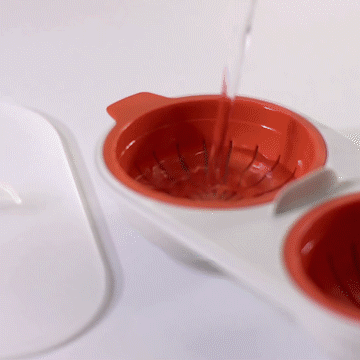 The three-layer design of the Edible Silicone Drain Egg Boiler makes it easy to take out the eggs. Thickness, stability, and splash-proof. It can be washed in a dishwasher and is easy to clean.
【Special gift for Children's Day】
It is most suitable for children to make a nutritious breakfast, but you can also use your imagination to make puddings, cakes and other delicacies.

FEATURES:

Made from high quality and ultra heat resistant PVC
Individual colanders allow you to drain and serve eggs in one
Features a lid that contains a steam vent for perfect cooking
For making omelets remove the inner tray and fill with your favorite omelet ingredients
BPA free; dishwasher, freezer, and microwave safe
SPECIFICATIONS:

Material: Heat Resistant PVC
Weight: 5.1 Ounces
Package Includes: 1 X Microwaveable Double Egg Poacher