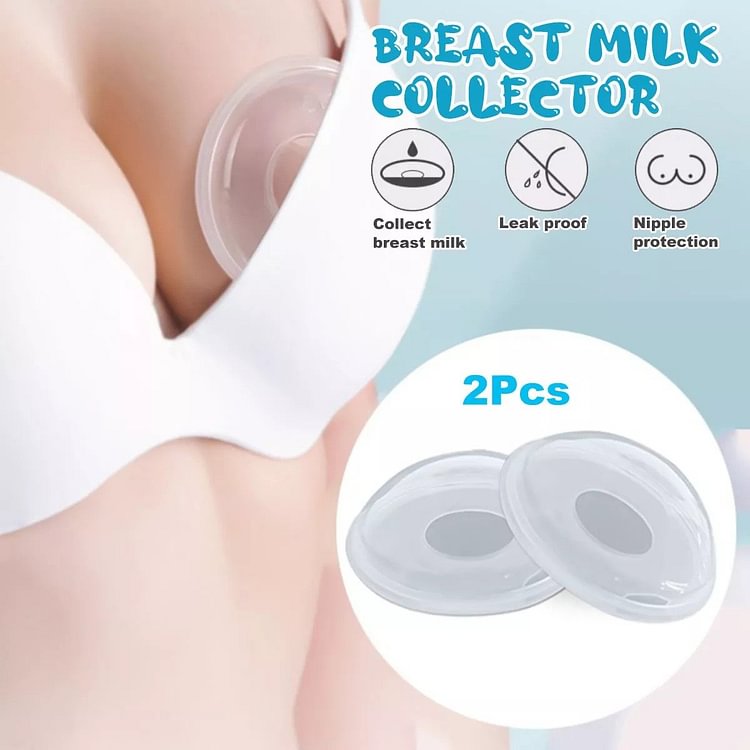 Looking for a discreet and comfortable way to collect breast milk?
Look no further than the Breastmilk Collection Shell! Its soft silicone design makes it snug and comfortable, while the slightly contoured shape helps to make it less visible through clothing. Plus, it can also be used as a protector for sore and cracked nipples.
Make sure that not a single drop goes to waste!
If you're a nursing mother, you know how important it is to have a good breastmilk collection system in place. Whether you're pumping or simply collecting excess milk when baby feeds, you want to make sure that not a drop goes to waste. That's where our Breastmilk Collection Shell comes in.
Innovative design collections milk securely
This innovative design attaches securely to your breast and collects any excess milk in the Breast Milk Collector. The newly made skin-friendly ultrasoft design makes sure that not a single drop of milk goes to waste. And the best part is that it's easily adaptable and flexible, so you can use it with any type of bra.
So if you're looking for an easy and effective way to collect every precious drop of breastmilk, look no further than the Breastmilk Collection Shell!
A breakthrough in breastmilk collection
Breastmilk Collector Shell is a must-have for any mother who wants to optimize her breast milk production. This innovative product allows you to collect your let-down and then safely pour it into a container or bottle for storage. You'll be surprised at how quickly your stash accumulates!
A must-have for new breastfeeding moms!
Breastmilk Collector Shell is also great for extracting more milk than the natural lactation process. Simply press the shell to your breast and you will feel light suction as slight pressure maximizes the amount of breast milk leakage. This is a much better alternative than wearing breast pads, which can waste your valuable milk.
So if you're looking for an efficient and easy way to boost your breast milk production, the Breastmilk Collection Shell is the perfect solution!
Features: 
Food Grade Silicone Material: BPA-free, non-toxic & reusable. It's very safe for you & your baby
Built-In Spout: This allows storing collected milk into a storage container or baby bottle for easy emptying.
Easy To Clean: Dishwasher and steam sterilizer safe.
Prevent Wet Patches: Don't let your milk go to waste and start collecting them, especially during heavy milk flow.
Protect And Heal: Help protect sore or cracked nipples so they can heal more quickly without rubbing on clothing.
Comfortable And Delicate: Flexible, adapt to breast shape, and soft silicone design makes it comfortable to wear on delicate and sensitive breast skin.
Specifications:
Material: BPA-free Plastic
Size: 9.5 x 3.5 x 3 cm
Package Contents:
2 pcs x Breastmilk Collection Shells