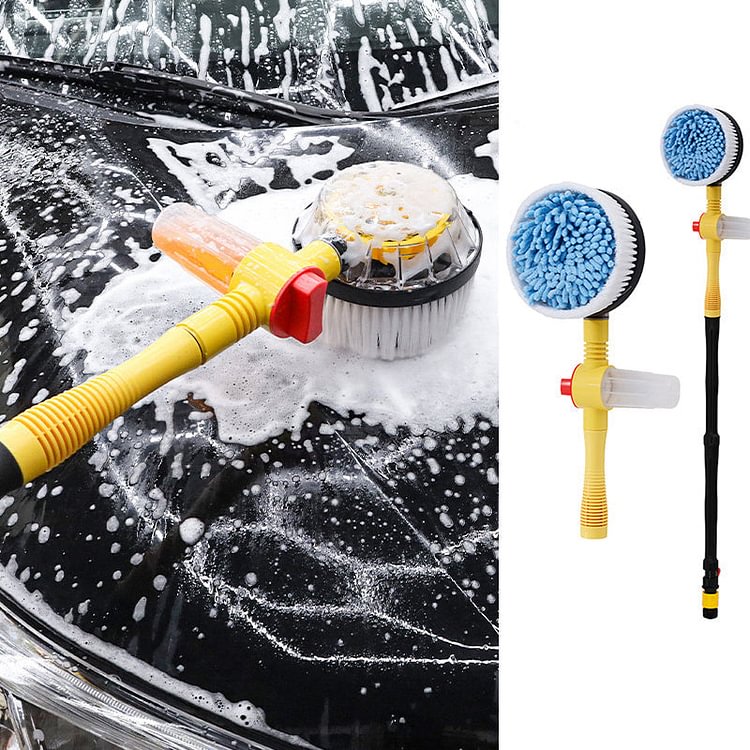 Wash, Flush & Brush In One Step With This All-In-1 Car Washing Tool!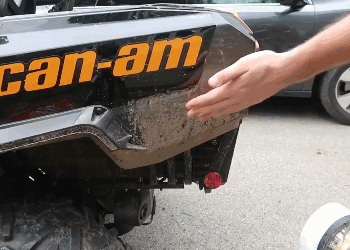 Car Wash doesn't require any electrical outlets. The auto rotation of the brush head is instead driven by the high-pressure driving force of water which pushes the gear and rotates the brush. 
Through turning the red knob, you can control the pressure of the current. There are 3 levels altogether that you can choose from.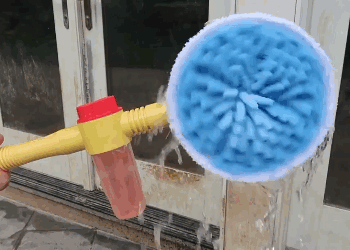 Automatic Foaming
With Car Wash, there is no need for any additional washing equipment as it comes with everything you need to wash your car. Simply put the cleaning agent into the reservoir provided to get automatic foaming.
The 250ml transparent cleaning agent pot is made of a new type of polyethylene through blow moulding, making it eco-friendly and resistant to acid and alkali. Which also allows it to be used for both detergents or soapy water.  
Simplify the process
The inner ring is woven from dense Chenille which is matched with the slightly tougher bristles of the outer ring. Meaning even with a light brush, most stains will disappear and it makes the car washing process much easier all without scratching the paint.
The brush head can be converted into a water gun head, washing and flushing and brushing in one step.
Length-Adjustable Handle
Equipped with 2 extenders you can expand the length of the handle to suit your needs. The ergonomic non-slip handle provides a comfortable grip, preventing your hand from getting tired in the process.
Specifications:
SIZE : 100cm / 39.37in
Material: Chenille, ABS
Gross weight: 920g