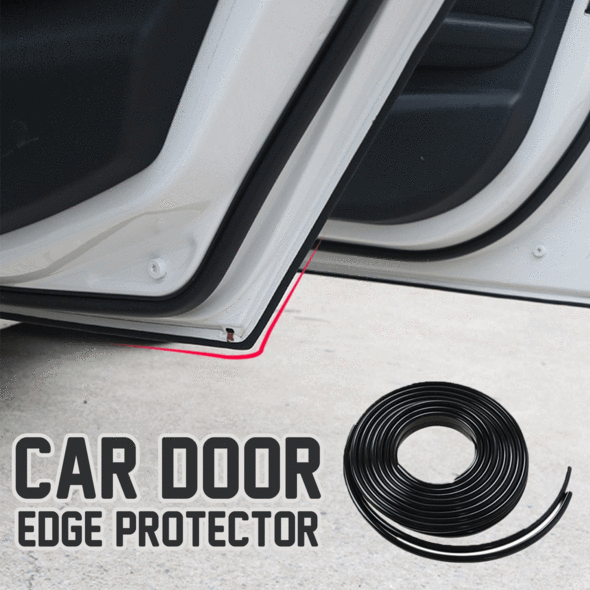 Car Door Edge Protectors are a popular product used as an aide to prevent and protect doors from chips and nicks which over time lead to rust.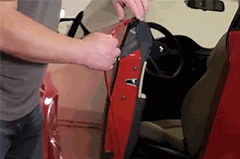 They are flexible edge molding designed to go on virtually any edge of the vehicle including trunk lids, hoods, doors and grilles.
  FEATURES:
Prevent leaks , gaps and vibration.

Prevent leakage of the air conditioner to out.

Prevent entry of dust , air and rain water.

Cover the sharp metal edges in the cars and the home.

Protect the external car door edge from the clash on the walls or other cars.

Easy install. (Direct replacement. Just push on the rubber seal above the install place.)

beneath.
HOW TO USE:
Uncover the tape from the tip of the lining (Ensure the tape is install INSIDE the door) and peel the red strip off the tape by approximately 2 inches.
Start from the top, insert the lining onto your door edge until the lining is fully seated.
Press the lining with your thumb along the door edge until it is fully seated, then pull the red strip off.
Repeat step 4 until all edges are protected.
Use scissors to cut away unused lining for other door edges.
Let the lining dry up by itself and do not get wet for at least 12 hours.
 SPECIFICATIONS:

Item Weight: 0.3 kg
Length: 5.6 m
PACKAGE INCLUDES:
1 x Car Door Edge Protector