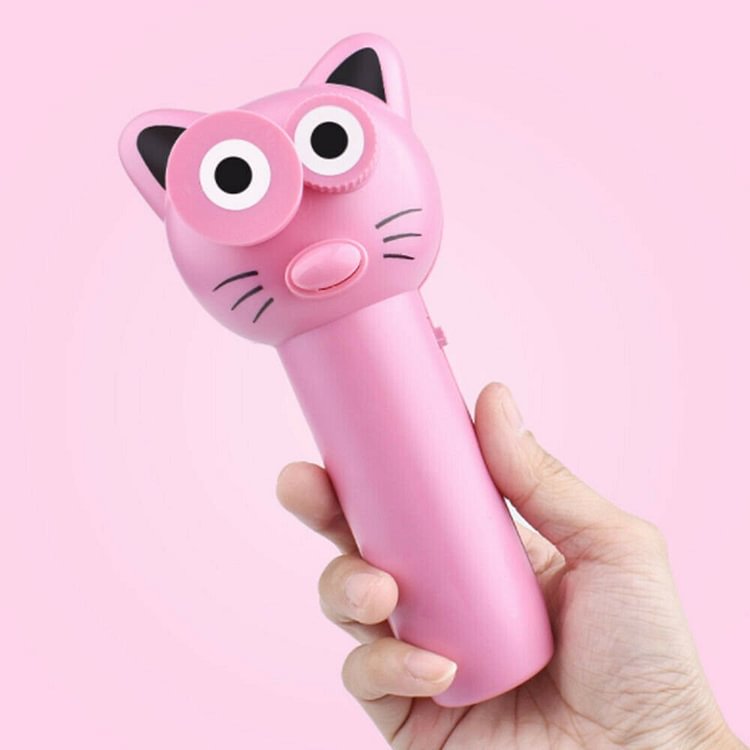 Does your cat ignores all the other toys?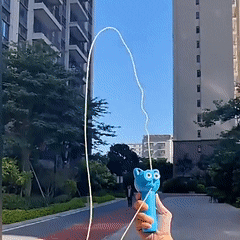 The Cat Rope Toy is one of the most exciting and viral toys out this year! With the ability to launch and balance the 5 feet long rope mid-air, everything within this diameter is in the grasp of your palm to control. It is super fun and addictive to play with, and very impressive to watch!
This device allows you to control, manipulate and maneuver the attached string to your imagination. You can do cool things like control the string to interact with objects to emulate mesmerizing patterns, grab anything within reach, or just to annoy your pet.
FEATURES:
 Closing doors take too much effort, use this rope launcher instead.
 Anything within your sight is yours to grab with this rope launcher.
 Show your cat that you've got games, and help them realize they need a better owner.
The design is adorable with different colors for your liking. Portable, compact, and fun to play with multiple string lengths for different skill levels, this rope launcher is guaranteed to be the center of attention at any party.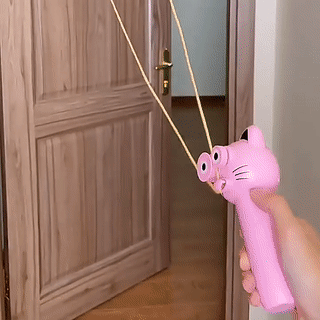 Advantages:
【Excellent stress relief 】Pop pop pop, Toys suitable for adults and anxiety and restlessness can reduce depression and be more attentive and focused on work.

【Fun electric toy】The rope slides smoothly and moves along the outline of the object interacting with.It mimics attractive shapes and patterns.With its soft flow, you can even deflection it with your hand and barely feel it

【Novelty Gifts/Toys】These toys are very suitable for all kinds of people, Suitable for ADHD, Early Educational Toddler Baby. are currently the most popular toys. These toys are novel gifts for girls, boys, kids, adults and friends!

【Carry around】These sensory toys can be played in camping , offices, schools, playgrounds and other places, endless fun and endless joy!

Specifications:
16.5*8 cm(6.5*3.15 in)
PACKAGE INCLUDES:
1x Rope Launcher

2x Strings

Battery: 3x AA batteries (not included)
How to install: