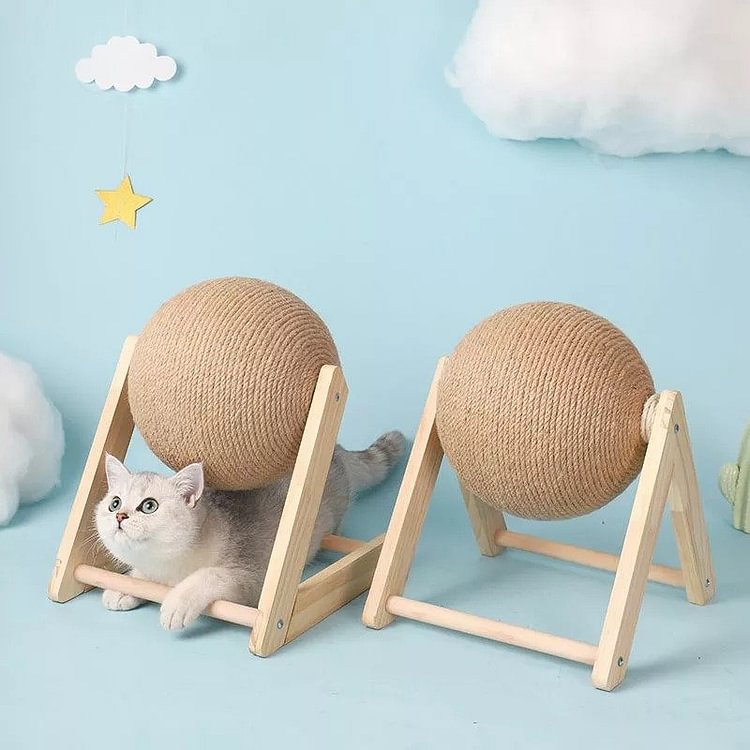 Seeing your cat's lazy butt rolling on the floor 24/7 is enough to make you feel tired and lethargic too...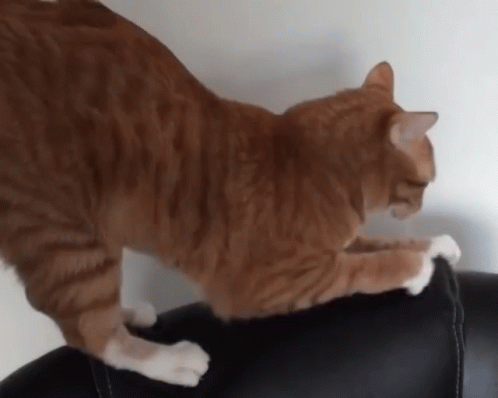 Cats are keen scratchers, doing so to mark their territory and sharpen their claws. As this is natural behavior, it is extremely difficult to stop it altogether. Without the appropriate toys, your cat will try to turn belongings such as shoes and furniture into toys. Let your cat scratch this rope ball instead of damaging your furniture.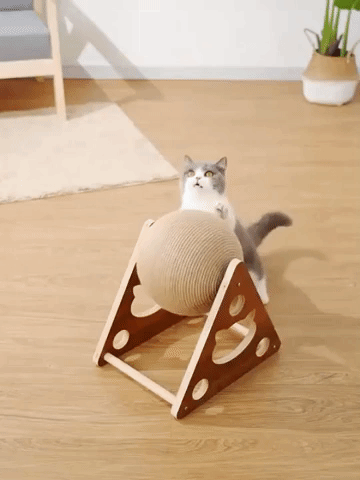 The Cat Scratching Ball Toy is suitable for a pet's healthy physical development. Besides, this scratching board can also be used as a cat bed or a toy, which is so convenient for you. Cats can't resist the scratching, digging, and rolling fun.
Benifits:
Enjoyment for the cat:

 Let your feline roll the ball without the worry of breaking it. This fun ball stays in one place while rotating like a spinner and giving maximum joy to your pet.

Furniture protector:

 Cats can be annoying, especially when your furniture is prey to their claws. Protect your furniture by letting your four-legged friend play with this scratching ball.
Ideal build to withstand scratching:

 It is perfect for coping with your cat's instincts of scratching, clawing, and biting things. The hemp rope build makes it robust against the sharp nails and teeth of cats.

Healthy cat:

 This cat toy is ideal to entertain and keep your cat active for a longer duration, which helps to improve their physical health. The enjoyment and playful time also help lighten the cat's mood and improve mental health.
Easy installation: This product is easy to assemble, simply insert the spring into the hole, then tie it up with the string. 
The sleek design fits almost anywhere, perfect for playtime or naptime. Our
Cat Scratching Ball Toy i
s your ideal choice for your lovely pet's indoor games.
Specification: