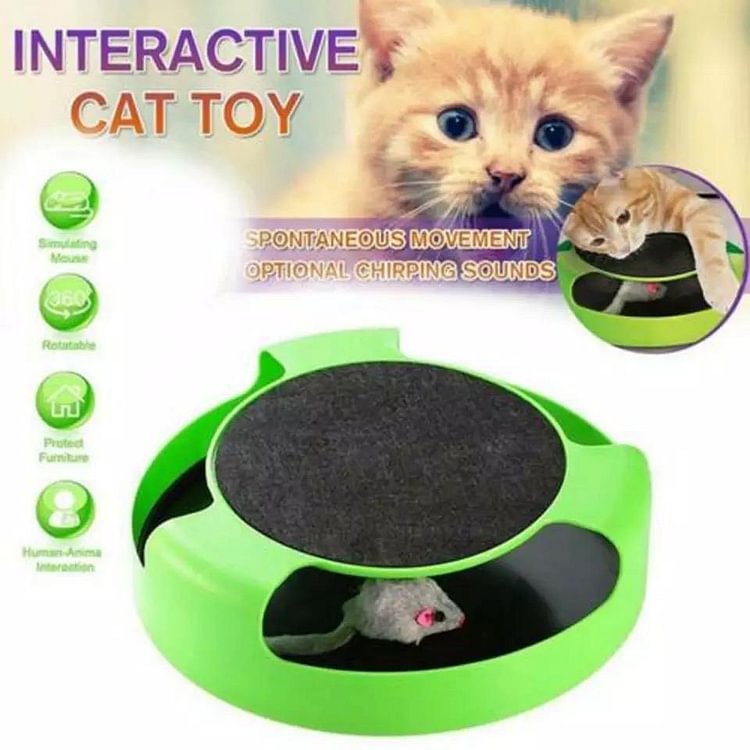 "Catch The Mouse" interactive toy gives your cat the most authentic hunting experience and fun to maintain your cat's healthy and mental stimulation.
Solid, durable design, just for your cat.
As cat owners, we often forget that cats in their natural habitat are the ultimate hunters.
A wild cat day includes tracking prey, chasing prey.
Maybe take a nap occasionally.
Since they have been domesticated their life changed.
We know that keeping your cats indoors is good for their health.
However, cats still have their hunting instincts.
Indoor boredom can lead to problems such as depression, obesity, diabetes...
"Catch The Mouse" cat toy eliminates all these concerns by providing endless fun for your furry baby with the funny motion mouse. 
SPECIFICATIONS:
Material: Plastic
Package includes: 1 x Catch The Mouse Interactive Cat Toy