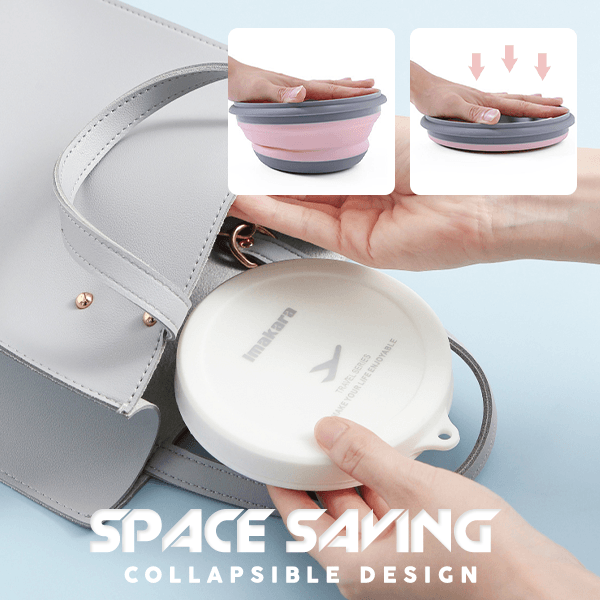 🥣🏕Want to pack some bowls for mealtime when you are out camping but find that they take up a whole bunch of room in your backpack😞?
Collapsible Silicone Containers

 

are the elegant solution to this problem🤩!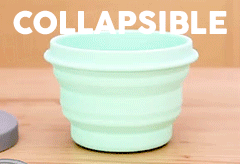 They're super lightweight and easy to carry as these containers can fold flat to save space. Very convenient for travel or hikes due to its collapsible and clip-on features. You can easily fit them in a backpack, attach them to a belt loop, backpack, leash, or wherever!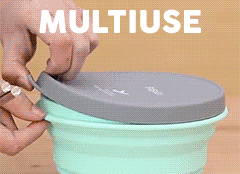 Made of quality material that is FDA approved, making these 100% safe for you to eat and drink from. The must-have item for hikers, backpackers, travelers, dog owners, and people who enjoy outdoor activities.
Make your life easier!

Grab it now!
FEATURES:
Space-saving Container
Easy to expand and fold up - these collapsible containers take up virtually no room, making it easy to grab some snacks on the go! Great for traveling, camping, hiking, or a long walk.
Practical Design
Comes with a hanging hole so that you can

 

easily attach it to a harness, belt, or wherever! The lid can also be used as

 

a cutting board.
Food Grade Quality


Made of lightweight, eco-friendly material that is

 FDA approved and BPA free,

 making these 100% safe for you to eat and drink from.
Easy To Clean


Cleaning up is easy thanks to its nonstick nature.

 

It is also dishwasher safe,

 

making cleaning these containers a breeze. 
Essential Dog Bowl
Great for your dogs to get a drink or munch some kibble. The perfect solution for

 

active dogs and their owners! 
SPECIFICATIONS:
Material: Food Grade Silicone
Color: Light Pink/Pink/Blue/Green/Black
PACKAGE INCLUDES:
1 x Collapsible Silicone Container With Lid