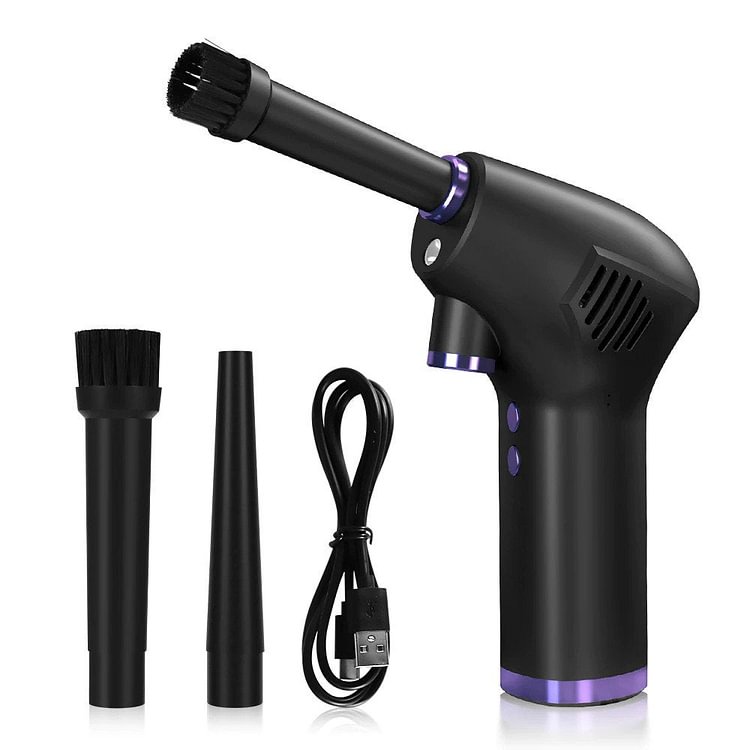 SAY GOODBYE TO COMPRESSED AIR DUST!
Keep your computer, keyboard, camera and much more dust-free with our cordless electric air duster. It's powerful, portable and reusable, so you'll never have to buy a can of compressed air again!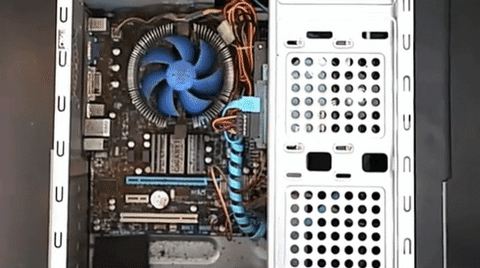 Features:
 DEEPLY CLEANING DUST - The air duster has a 45,000 RPM motor with an aerodynamically designed housing that produces a powerful thrust of air at almost 10 levels strong gale (28m/s) for deep cleaning of computers, electronic instruments, medical devices, and more electronic components.

 MULTI-USE - Our electric air duster can be used for cleaning plants, computers, laptops, keyboards, medical equipment, instruments, camera, collectibles that your traditional wiper can not clean. Dry and wet surfaces, and remove dust from hard-to-reach areas. Great for cleaning items around home and office.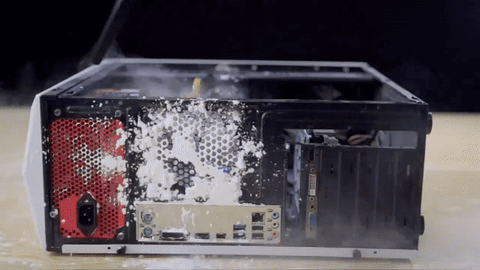 HANDY DESIGN AND SIMPLE OPERATION - The air duster is structured with a full-palm gripping design and a detachable nozzle, it is comfortable to hold and is space-saving. With its high portability, you can truly use it anywhere.

 RELIABLE BATTERY AND FAST CHARGING -  This air duster is specially designed to get charged faster with a type-c fast charging cable, compatible with getting charged via the USB port which makes it perfect for uninterrupted use. With a built-in large capacity 15000mAh lithium batteries, this blower can run a long time continuously. Low speed can run about 60 minutes, high speed can run 40 minutes.

 ECO-FRIENDLY - The air duster is highly environment-friendly and energy-saving as it's tested for 5000 times or so of use without gas and water. You can save gas, water and protect the environment, now it becomes our primary responsibility. This is a one-time investment so you will never need to buy canned air ever again!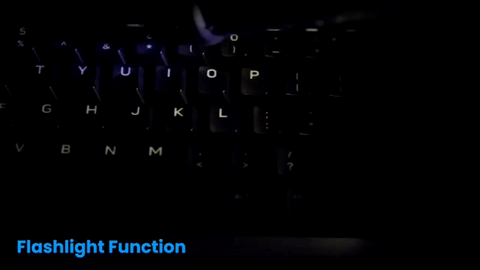 Material: ABS
Power: 60W
Motor Speed: 45000 RPM
Wind Speed: 70m/s
Battery: 15000mAh
Item Size: 18.9 x 7.9 x 13.1cm 
In The Box
1 x Air Duster
2 x Nozzles
1 x USB Cable