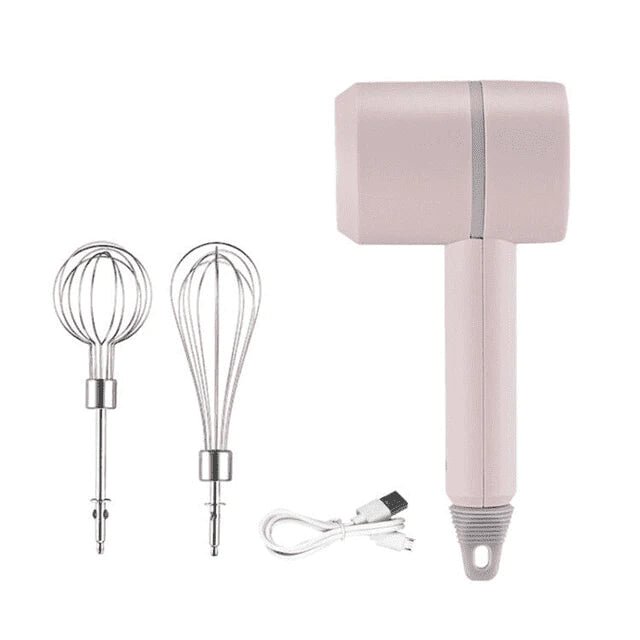 Cordless Hand Mixer is made of high-quality materials, which is harmless to your family and children and is safe to hold food. Built-in 304 food-grade stainless steel blade of the mini garlic chopper is resistant to rust and corrosion.
This Cordless Hand Mixer can conveniently chop garlic, onions, vegetables, ginger, peppers, carrots, meat, potatoes and baby food, as well as nuts that are chopped during the baking process. It can save time and energy and make cooking easier and more fun.
Blender mincer equipped with 20w power, it is more powerful than traditional kitchen blenders. Whether you are a professional chef or a baking enthusiast, you can complete mixing in 60 seconds.
This Electric Whisk is 3-speed adjustable, allows you to easily and quickly mix food evenly, start at a low speed to avoid splashing, and then adjust the appropriate speed according to your needs to make the food more delicious!
Package Includes :
1 x Chopper.
2 x Hand Blender.
1 x 250ml Cup.
1 x USB Charging Cable.