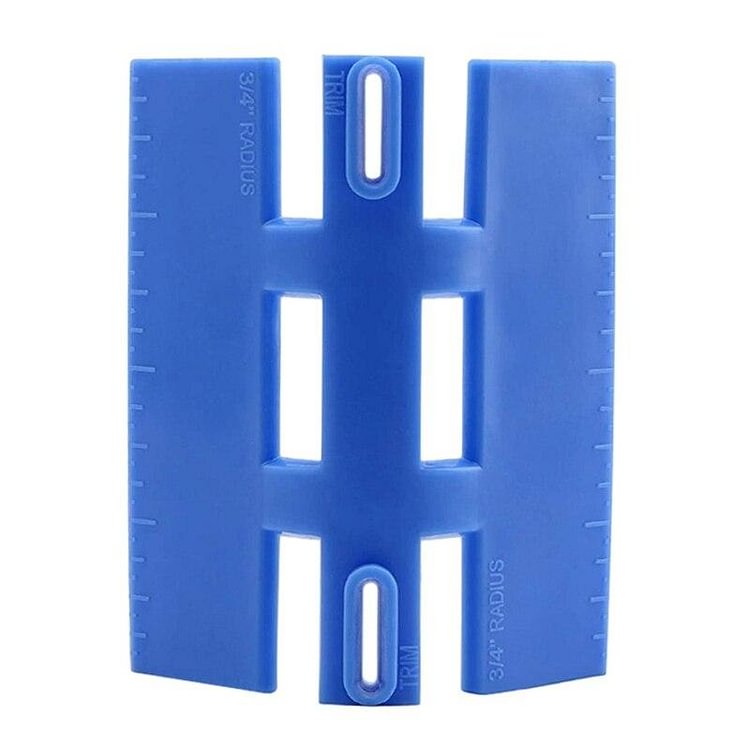 Features:
1. High Accuracy: Exact trim measurement and placement every time, perfect for baseboard, chair rail and crown molding.
2. Long Lasting: Durable hard plastic construction will hold up to years of use.
3. Time Saving: Save time installing rounded bullnose corners with our bullnose trim tool.
4. Professional Approach: Use professional baseboard trim installation techniques.
5. Application: The Bullnose gauge is a multi-use marking tool for painting and trim installation on bullnose or rounded drywall corners. Accurate and easy, save time and money without wasting material!

Notice:
1. Actual color may be slightly different from the image due to different monitor and light effect.

Specification:
Type: Bullnose Corner Marking Tool
Color: as picture show
Material: plastic
Instructions:
1. For TRIM installation: Accurately mark bullnose corners for exact trim measurement and placement. Essential for baseboard, chair rail and crown molding on 3/4" radius, 90 degree corners. Simply place the tool on your corner, mark a line at the trim location and measure! Plus with the Bullnose gauge you can cut all your corner pieces at once, their width will always be consistent.
2. For PAINTING projects: Quickly and easily mark perfectly straight lines for paint color changes on bullnose corners. Simply put your pencil in the tool and slide it along your corner. Easily paint two colors with no crooked lines! Directions and helpful hints included.
includes:
1 x Bullnose Corner Marking Tool