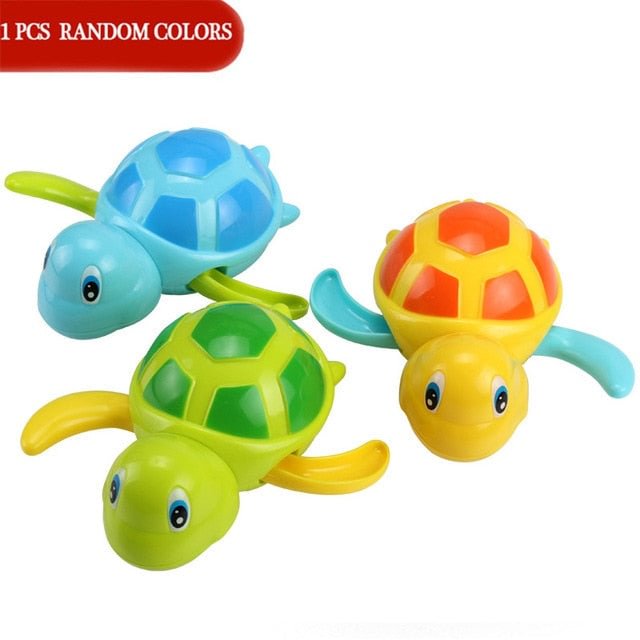 Let the children have a good toy and encourage them to enter the bathtub!
we are good swimmers!
The lovely look and bright color will easy to drew your kids' attention. Not only could the turtle bath toy swim in the water, but also walk on the floor. These cute turtle bath toys will give your kids more fun.
Features:
Advantages: Enhance the athletic ability of your babies by playing with these wind up bath toys. And your babies will fall in love with taking a bath.
Lovely design: These baby bath toys have cute looks and proper size for little hand and tiny fingers. The spring is on the bottom of the small turtles.
Safe material: Dmeixs bathtub toys made of environmentally friendly plastic, safety, non-toxic, durable and without color fading.
Good buoyancy: The best swimming winding up toy have a super-excellent buoyancy. 
Enjoy a wonderful party with pool party and hotel pool entertainment while on vacation.