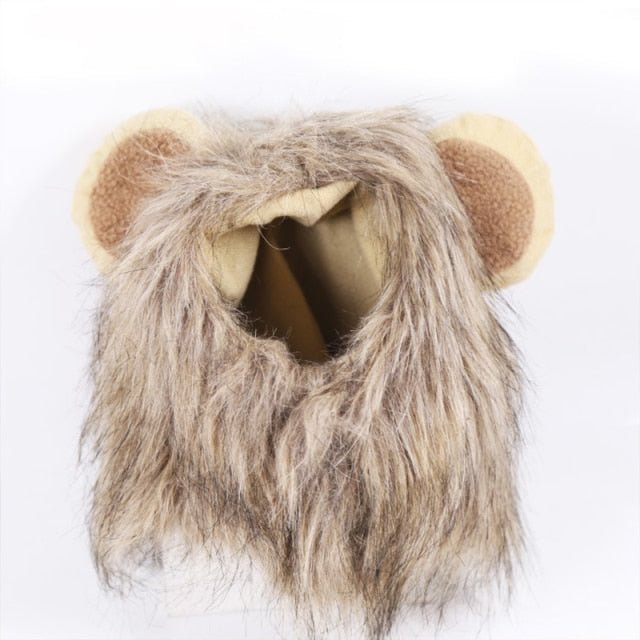 Turn Your Furry Friend Into A Scary Predator!

🦁
Our adorable kitty costumes are the purrfect way to dress up your furry friend for any special occasion! This Lion Mane Costume For Cats is easily one of the cutest and most fearsome!
Description: Lion cat wig! Suitable for most average size cats and even small dogs.This cool outfit is designed for your pet. This lion mane is made for small dogs and cats! The hair is thin, the touch is good, and the lion hair is designed in three colors.This furry handmade pet hat turns your cat or puppy into a lion, the king (or queen) of the house!
There is nothing more heartwarming than seeing your precious furbabies dressed up as a ferocious lion! You simply won't find a cuter costume anywhere else! Whether you are shopping for a hilarious Halloween costume or just want to dress your cat up, then this Lion Mane Costume won't let you down!
Specifications:
Size: S:
Neck circumference 28cm
Cap circumference: 24cm 
Size M:
Neck circumference: 32cm
Cap circumference 26cm
Size L:
Neck circumference 38cm
Cap circumference 30cm
Color: brown (as shown)