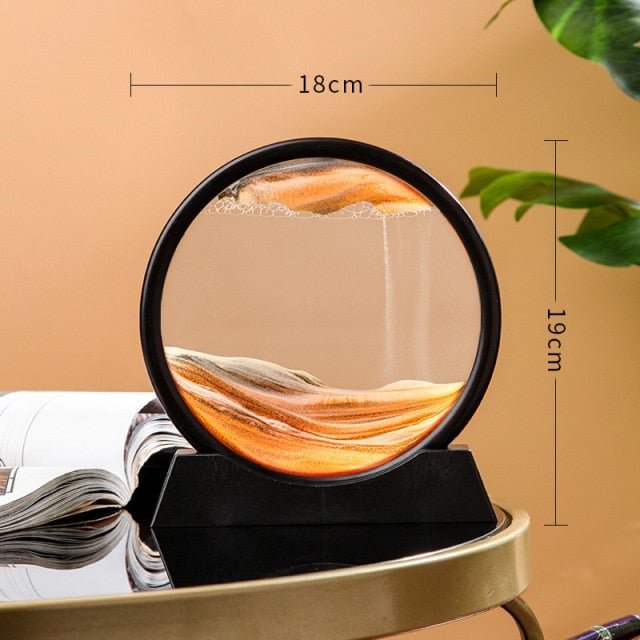 You will love our Sand Art.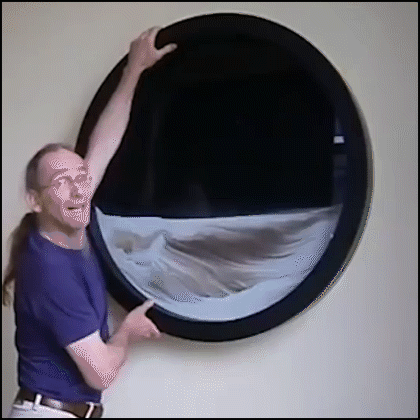 Sand trickles between air bubbles to create fascinating stratifications in the sand mountains. You can turn the deep-sea colored sand 180° to create mountains, valleys, and dunes, or rotate to keep the sand cascading.
Features:
Calming Effect: Delicate drifts of scarlet powder shifting into clouds, forming dunes in deserts, rain, mountains, valleys, smoke—ebbing, flowing into one another. Even a few minutes spent looking at Motion Sandscape is relaxing.
Increased Mindfulness: Motion Sandscape mesmerizes with ever-changing artistic formations that help quiet the mind and may be considered a great complement to mindfulness meditation. Mindfulness promotes positive emotions.
Increased Focus: Motion Sandscape is a magical mental vacation on the table. Brief breaks throughout the day are essential, refreshing, replenishing, and prove to significantly improve concentration and boost performance.
Art in Motion: A world in a glass of sand—the handcrafted Motion Sandscape is ever-changing art in a beautiful harmony of sand, air, and water. A breathing picture of hills, mountains, and dunes, with the delicate trickling of powder bringing poetry as it creates dramatic peaks and valleys.
Flow Time: Motion Sandscape delivers a flow time of 15 minutes to 2 hours. It comes equipped with an air hole for regulation and includes a blunt injector, for adult use, as well as instructions to guide airflow adjustments. Less air creates a faster flow, and more air creates the opposite.
Sleek Modern: Our Motion Sandscape features a sleek contemporary design, carefully crafted with lead-free and highly transparent glass, clear as crystal, allowing full enjoyment. Each package includes a base, blunt injector, air scale, instruction guide—and brings with it that certain calm.
Beauty: It makes for the perfect gift, a breathtaking background, a celebrated conversation piece, an artwork for mindfulness and meditation. The Motion Sandscape is an eye-catching beauty created by hand, offering unique qualities. It captivates in simplicity and brings spaces to life.
How It Works:
This moving sand picture is interactive, versatile, and easy to use. Simply turn Motion Sandscape over to cause the powder to trickle between air bubbles and form fascinating layers. Turn it 180° to create stunning landforms, and rotate for smooth cascading sands.