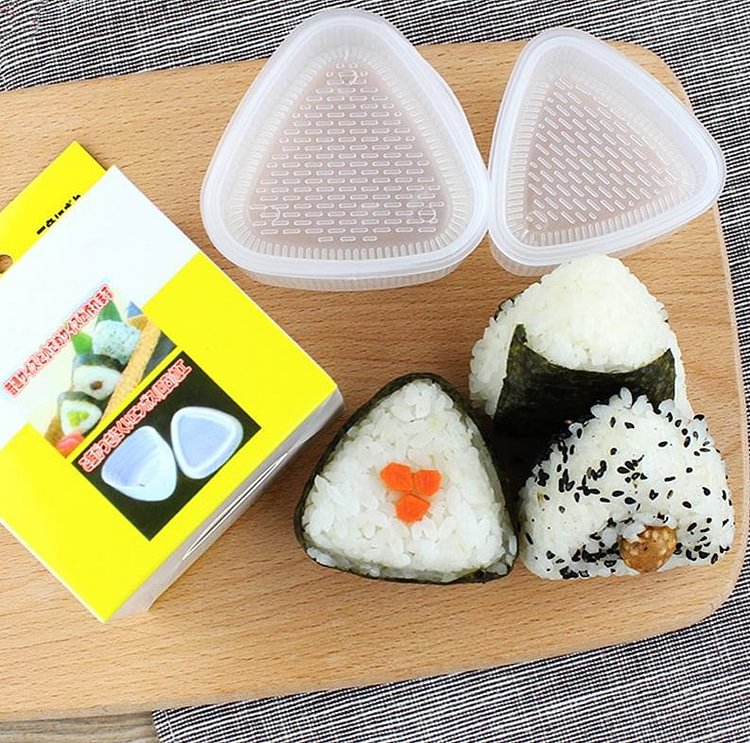 Features:
Dimpled surface and air holes allow rice to be released easily.

Mold creates an indentation in the onigiri, making it easy to insert your favorite filling! (Some Japanese classics would be umeboshi (sour pickled plum), canned tuna mixed with

 

mayonnaise

 

and soy sauce, or some salty grilled salmon. Whatever you think would taste good with rice!)

How to use:
1. Rinse the mold with water, and shake off any excess. The moisture on the molds allow for easy removal of the onigiri.
2. Fill the mold with warm rice up to the brim, then place the lid on top, and push down slightly.
3. Remove lid, place mold on a surface (rice-side down) and push down on the back of the mold so that onigiri comes out.  And that's it! Neat, tasty onigiri ready for your bento, picnic, or party!
Simple and easy illustrative photos are on the packages to guide you. 
Details and Care
Made of polypropelene. BPA-free

Safe up to a temperature of 120°C (248°F). 

Do not microwave