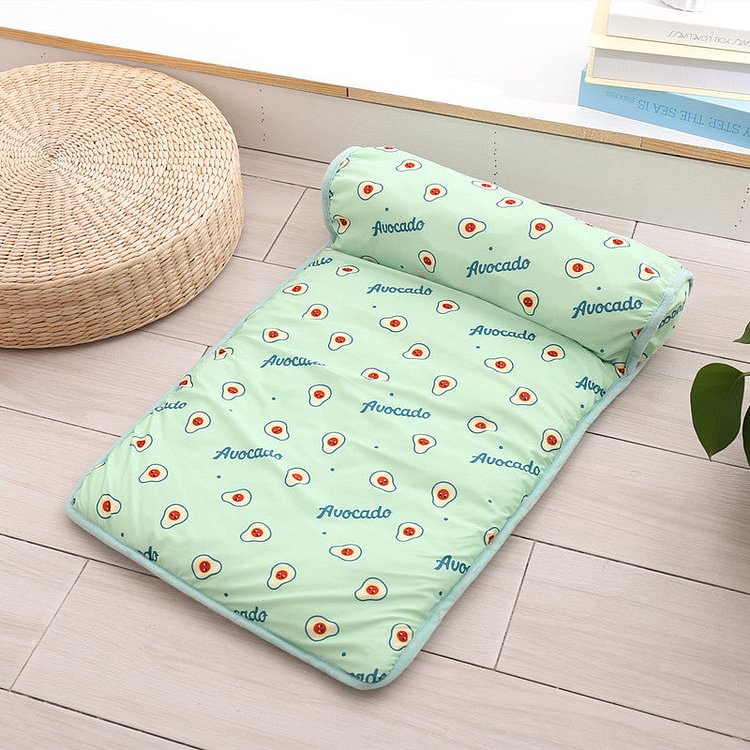 Description:
Just as summers make you feel hot, your pet dog also feels the same but is unable to convey his thoughts.
While you lay on the bed under AC, your dog also needs a bed to keep him comfortable and cool in the summers.
Get rid of the furry dog mats that make him feel warmer, and bring this dog cooling sofa bed for your four-legged friend. Made with viscose fiber, the bed dissipates heat quickly, keeping it cooler than the usual relaxing mats for pets.
Your dog will love lying on it and won't bother you by covering all your bed space.
Features:
Helps calm & relax
This dog cooling mat helps treat and calm your pooch throuth both mental & physical stimulation creating a more peaceful home environment.
Cool-off after play time
The Heat-Diffusing silk  of this cooling mat can cool your dog after playtiome,Helps to diffuse heat quickly and efficiently.Dispel your dog's heat on a hot summer day.
Comfortable clothes design
Premium Dog-Friendly Cotton Made using a combination of super-soft cottom & silk for maximum comfort & relaxation.All materials are veterinarian approved and 100% safe for dogs.
100% Indestructible
Extra-Durable & Chew-Proof Made to withstand extreme chewing & scuffling from even the most aggressive dogs. Hand-stitched to ensure quality is maintained in every sofa.
Size:
Small: 60 x 40 cm approx.
Large: 80x 60 cm approx.
Package Includes:
1*Dog Cooling Sofa Bed