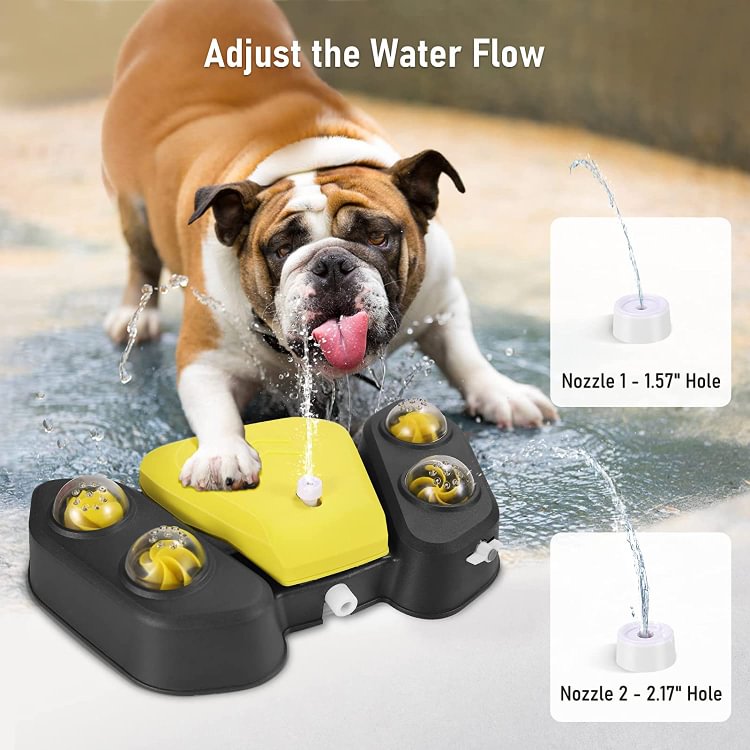 Do you want to provide your pet unlimited fresh water at any time, even when you are not at home?
All you need is this Dog Water Sprinkler. With this high-quality dog-activated water fountain, your cherished companion will have an endless supply of fresh, clean water at his paws at all times of day and night. It is a multifunctional dog toy that can be used as a foot-drinking fountain, an outdoor bathing shower, and a sprinkling toy. The multifunctional design can increase the dog's enjoyment and happiness. This can be used not only for outdoor drinking by the dogs, but it can also improve their IQ.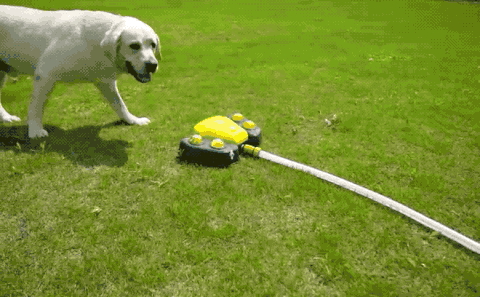 Why should you have this Dog Water Sprinkler?
✅ Constant Availability of Freshwater: This dog water sprinkler pedal ensures that your pet can easily serve fresh and clean water at any time, even when you are not present. There is no need to refill your pet's water bowl when you are busy or not at home.
✅ Foot-Operated Design: When the dog presses his foot on the pedal, water sprays upward from the water spray hole. Remove your foot from the pedal and the water will stop spraying. The product not only allows your dog to drink water outside but also boosts his intelligence.

✅ 360°Adjustable Water Fountain: Four water spray balls can direct the flow of water in a 360-degree circle. The flow of water can be easily adjusted using a knob on the side of it. There is always fresh flowing water, or you can use it as an outdoor shower to keep cool in the summer.
✅ Quality & Durability: This dog water sprinkler toy is made of high-quality and durable PP material that will last a long time, will not deform, fade, or be damaged by dogs.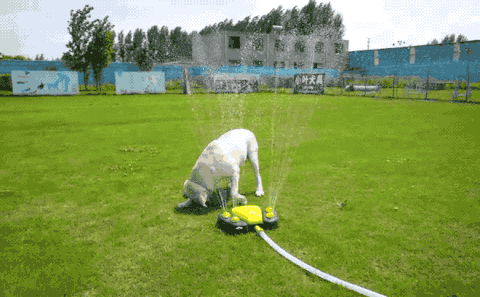 ✅ Heat Insulation without Rusting: Made of environmentally friendly materials that also provide heat insulation in outdoor high-temperature conditions, will not burn your dog, and will not rust due to long use and water erosion.
Specifications: