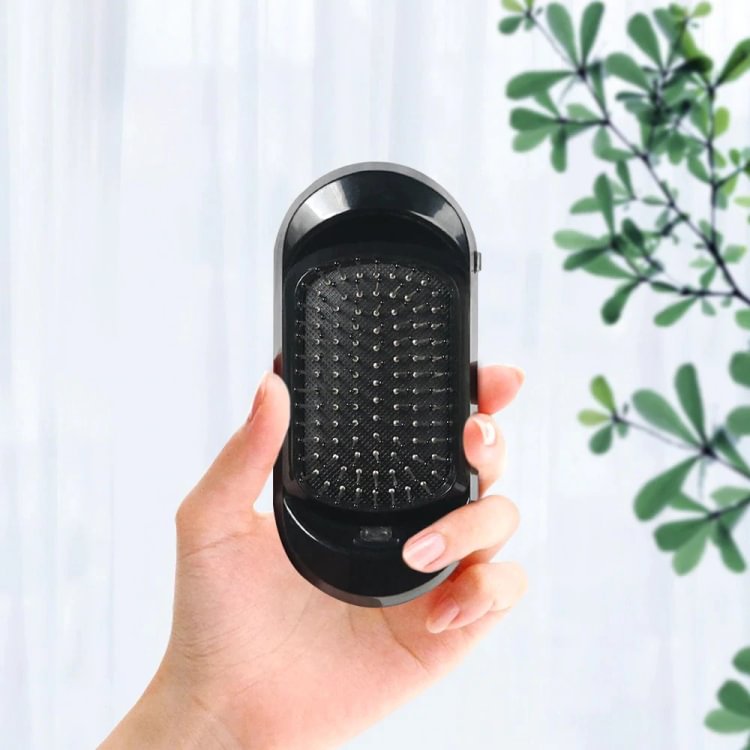 The Ionic Hair Brush goes to the root cause of messy hair, the unbalance between positive and negative ions in the hair and emits negative ions into your hair giving them back instantly the shine and smoothness they deserve.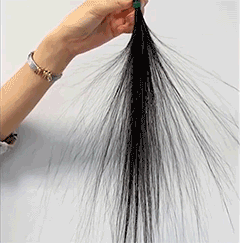 TAKE YOUR HAIR TO THE NEXT LEVEL
It doesn't matter your hair type, the Ionic Hair Brush will get rid of frizz, smoothen split ends and untangle your hair in a matter of seconds! Join thousands of others and find out how it's taken their hair game to the next level!
 ✓ The Ionic Hair Brush is for everyone: your hair type and texture do not matter, this Ionic Hair Brush works for everybody (yes, even afros!).
✓ The Ionic Hair Brush is portable: small, compact, fits in any bag and does not need electricity to function (just 1 AAA battery). Not included.
✓ The Ionic Hair Brush is scientific:
it doesn't mess around, it goes to the root cause of the problem and destroys it.
✓ The
 Ionic Hair Brush 
is comfortable:
don't risk burning your scalp with a traditional hair straightener.
WHAT CAN OUR IONIC HAIR BRUSH DO?
Removes Frizz
Thanks to its ionic technology, the Ionic Hair Brush will remove any frizz from your hair in a matter of seconds: science does not lie!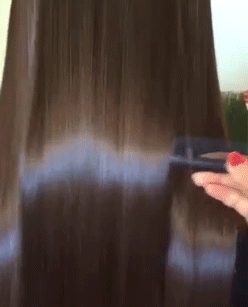 Reduces Greasy Hair
Combining negative ions and advanced brush materials, the Ionic Hair Brush will heavily reduce greasy hair and will make it shine like never before!
Smoothens Split Ends
The negative ions are also a powerful split ends smoother since it will make the ends of the hair stay closer giving them a sharper look and feeling: say goodbye to split ends forever!
WHY THERE IS QUITE NOTHING LIKE OUR IONIC HAIR BRUSH
Imagine having a frizz remover, a hair straightener, and a split ends smoother all in the same hairbrush: this is what thousands of people are already experiencing daily with the Ionic Hair Brush. Join them today and you will never need anything else to make your hair flawless: it's our mission.
SPECIFICATIONS:
Material: ABS

Weight: 100g

Color: White Black Silver Pink Colorful Purple

Size: 13*6*5cm/5.12*2.36*1.97in

Battery: 2* AAA (not included)
PACKAGE:
1 * Portable Negative Ion Hair Comb