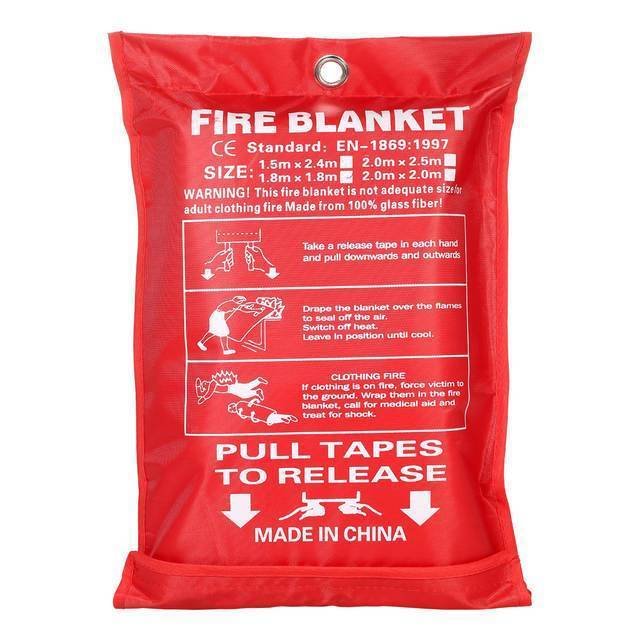 WHY DO WE NEED A FIRE EMERGENCY BLANKET? 
Fire blankets are very easy to use as it requires no former training for use and can be used by anyone, be it an adult or a child.
They can be used to put off fires on people which is not possible through fire extinguishers.
One of its greatest advantages is that it lets you to escape fires by wrapping it around your body.
They can be used to put off small household fires quickly and prevent it from spreading in its initial stage only.
They are always ready to use and a sure shot option as compared to fire extinguishers which may or may not work.
A person can easily use it on themselves to put off a fire.
They are very affordable, inexpensive and easy to store.
Fire blankets can be cleaned or washed and reused.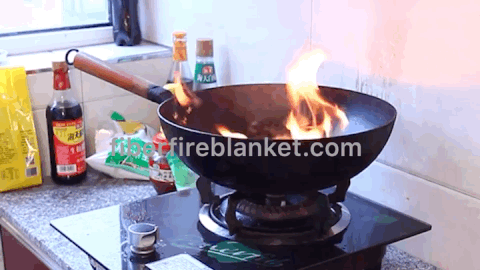 THE FIRST CHOICE IN FIRE SAFETY

You can place your Fire Emergency Blanket around areas where fires are likely to start. This made it perfect for kitchens, grills, fireplaces, cars, camping sites, gas stations, restaurants, warehouses, and so on. And because it is light and compact, you can easily grab it at moment's notice.

FIRE BLANKETS VERSUS FIRE EXTINGUISHERS
IS IT CHEMICAL-FREE?
Fire blankets smother the fire and do not release any harmful chemicals.

Fire extinguishers are messy and leave a chemical residue that requires scrubbing or vacuuming.
DOES IT REQUIRE TRAINING?
To use a fire blanket, simply pull the tabs at bottom of the package and use the blanket to cover the flame.

For the fire extinguisher, remove the pin, point the nozzle towards the base of the fire and squeeze the handle.
IS IT LOW MAINTENANCE?
Fire blankets can be stored up to 7 years if it is never used.

Fire extinguishers require annual servicing and generally has a lifespan of 5 to 10years.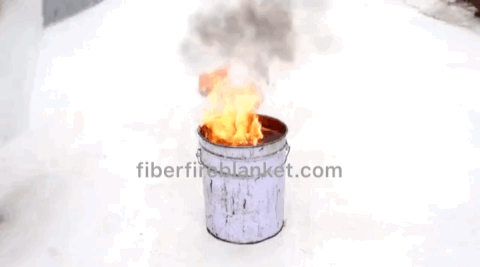 FIBERGLASS PROTECTION

Made of flame-retardant fiberglass. High quality, CE EN1869 1997 certified fiberglass material. Safe for hands to touch. It is woven out of fiberglass and will protect you from serious burns. It allows you to move in a fire, ideal for when flames are blocking your exit or if you are trying to help others get out. Likewise, you can also use it to smother down flames that have just started, or wrap it around a person whose clothes are on fire.
Material: Fiberglass Cloth
Size: 40" x 40" / 1 m x1 m
Color: White