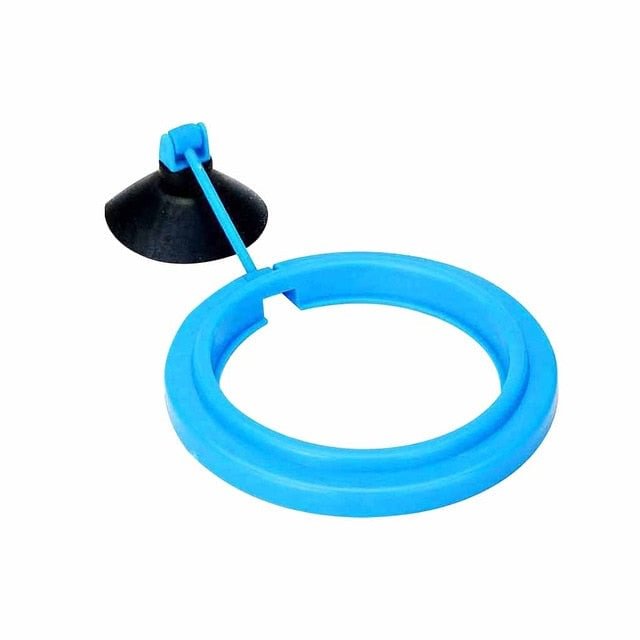 Description
Help convince your finicky fish to eat more with Floating Fish Feeding Ring. This feeding ring allows you to feed special meals to your pickier scaly sidekicks while feeding the rest of your fish with standard food. You can also help prevent fish from becoming bullies by filling one feeder first for your more aggressive fish, and then another for your shyer fish. These rings are specifically crafted to contain floating fish food, and are designed to stay afloat and move with fluctuating water levels. They also have suction cups.
Key Benefits

:
Help convince finicky fish to eat more by placing special food in the feeding ring while sprinkling regular food to the rest of your scaly sidekicks.

Help prevent bullies in your tank by filling one feeder first for your aggressive fish, and then another for your shy fish.

Promote a cleaner tank by keeping food contained in the feeding ring.

Made of safe, non-toxic plastic, you can use it conveniently because it will not harmful for your lovely fish, it will not pollute the aquarium environment

Fixed firmly by the suction cup, with buoyant foam embedded at the bottom, which floats easily above the water. When the water level change, it will still keep the feed still in the area.

This floating fish feeder ring will hold the fish foods in one place, fishes don't need to chase food everywhere, avoid a messy environment, improve feeding efficiency, reduce fish food waste, help to maintain the clean water quality.