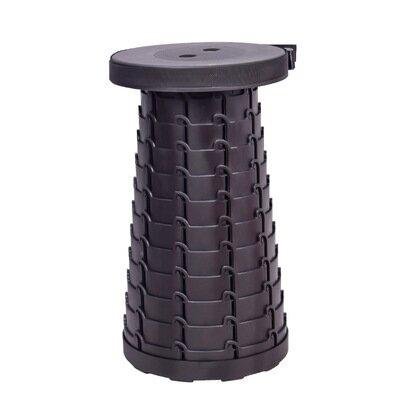 SCENE OF USE
When closed, it is compact enough to store anywhere. When open, it is sturdy and trustworthy enough, don't worry while you are sitting on it(on the center). It would be perfect for camping, travling, fishing, in the train when you don't have a seat, or for dog taking training ect. The adjustable height makes it suitable for children and adults. The retractable folding stool is really convenient and practical, you can take it where you want!
Expanded height:47cm/18.11 in
Folded height:6.5cm/2.56 in
Bearing capacity: 180 kg/400 lbs
Material: High strength nylon ABS
Specifications
Retractable Folding Stool
The stool is very easy to set up and take down, it's sturdy and can easily hold an adult without any problem, holding up to 330 lbs.
Nylon Strap
It is not easy to break and deform, feeling comfortable, anti-skid and sweat-absorbing. It can be used as handle, easy to carry, the strap can also be expanded for shoulder strap carry. When you don't need it at home, you can also hang it on the wall.
Operated in Seconds
1. Raise it to maximum height: Just grab the holes on both sides of the stool with your fingers, pull it to its large height, then rotate to fix it.
2. Adjust the height: Pull it to the height you want, then rotate to fix it.
3. Retract: Pull a little, rotate in the opposite direction, then you can compress it to a round cake!