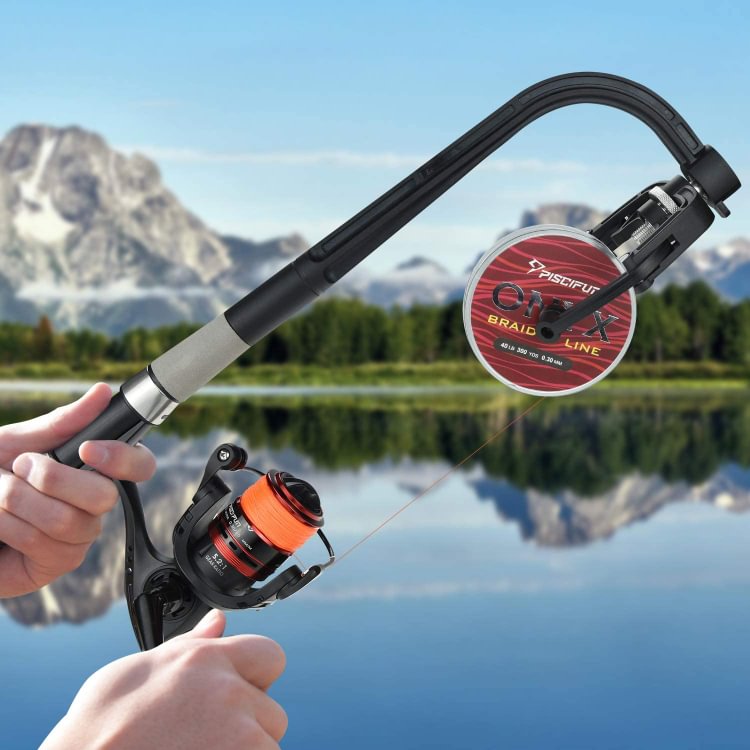 Respool your casting reels quickly on your own.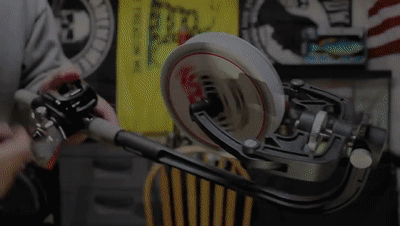 This innovative fishing line spooler helps you re-spool your casting reels and spinning reels super easily and fast. It eliminates the upsetting line twist and wind knots on your spinning reels. Re-spool your reels with fresh line anywhere without having to ask someone else for help! Do the same good job re-spooling your spinning reels and eliminate line twist!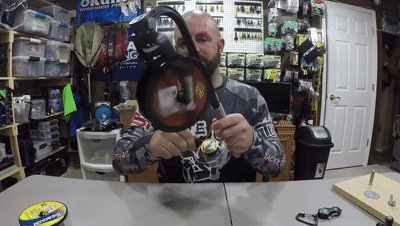 How Does It Eliminate Line Twist on Your Spinning Reel? You match the rotation of the line spooler rotor however the reel bail is spinning. Make sure that the line comes off the spool the same way is that the bail rotates. If the bail is turning counterclockwise, you want the line coming off the spool counterclockwise. So you match the rotation of the way the bail spins to the way the line comes off the spool. (Check the gif above) 
Don't know how to use it? Scroll down to click the product manual tab and download the step-by-step instructions.
Highlights:
A Must Have For Fishermen - It will save you quite much hassle trying to spool a reel all by yourself. A truly well-engineered quality built product. The Piscifun Line Winder is well made with a high strength graphite frame and a clever tool for loading your reel.

Easiest Way To Respool Your Reels By Yourself. If you are so tired of spooling the line by hand which from experience it tangles, line slips loose, etc. The Piscifun Line Winder keeps the line in the spool to your reel professionally! It is easy to set up and the line goes on quickly.
The Line Winder Works On Both Wide And Narrow Spools. Comes with a 0.9cm/0.35in. bushing, making it perfectly work with string spools that have the smaller diameter center holes.
Specifications:
Weight: 12.4 ounces/0.35kg
Length: 17.7inch/45cm
Package Included:
1 x fishing line spooler
2 sets of different custom sleeves