A REAL FLAME WITHOUT THE RISK!
Everyone knows that fire is dangerous. To purchase firewood can be expensive, and cutting it yourself takes a lot of effort and energy. From now on, this is no longer necessary thanks to our FlameLamp™. It is so realistic that you won't even notice the difference!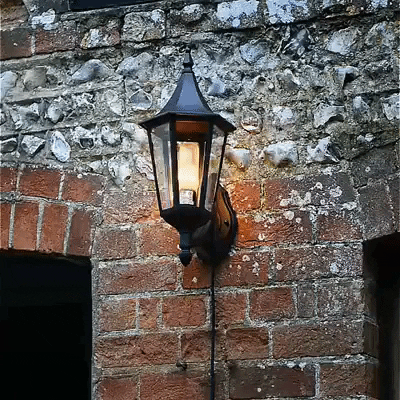 The beautiful LED Flame Effect Light Bulb is a cool and modern alternative to an open fire or candle. Artificial, but realistic, this Flame LED Bulb features the dynamic flow of a real flame, to flawlessly simulate natural flames. The amazing flame light is strong but without the risks connected with real fires.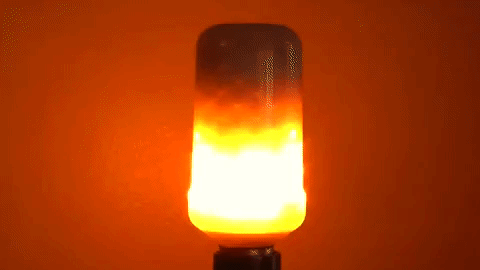 The Flame LED Bulb emits a natural warm glow, producing a cozy and dreamy atmosphere for your family and friends. The visual effect of the flame is striking, just like a real burning fire! The incredible technology and high-quality finish will allow you to experience the natural flame effect without any risk.
WHAT MAKES THE FLAMELAMP™ SO SPECIAL?

✔ MOTION TECHNOLOGY
Thanks to the advanced technology used to design the FlameLamp™, there are many possibilities. When you hang the lamp the other way, the light from the fire will adjust and rotate with the lamp. This will always make it look as if the light from the fire is straight across.

✔ 4 MODES
The new style lamp has 4 lighting modes, Regular Mode, illumination Mode, Flame Mode and Invented Flame Mode. Just turn it on and off, changing the mode.

✔ SUSTAINABLE
The FlameLamp™ has a lifetime, and it's an environmentally conscious choice. This means fewer raw materials need to be used to create the lamps, and fewer trees need to be cut down for firewood.

✔ 360 DEGREES
The FlameLamp™ provides light from all angles! This means that no matter which way you look at it, it will always look realistic.

✔ LED CHIPS
Because of the LED chips built into the FlameLamp™, the fire will always move like realistic fire. It will never radiate exactly the same, and varies in height.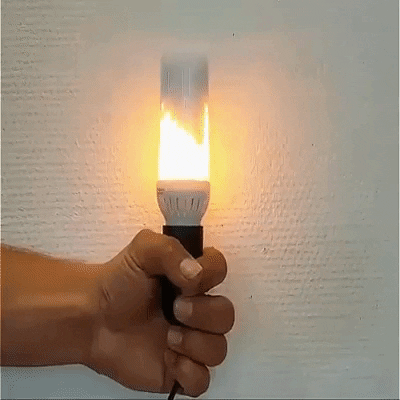 The FlameLamp™ simulate the natural and beauty of a real flame. The movement, color and flicker is set to give the authentic feel of a real flame without the risk!
Discover the many possibilities you can with our FlameLamp™. Hang it in the garden, put it in the back of your chimney, place it in a fire pit, use it as a nightlight, mood lighting and any other possibilities you can think of!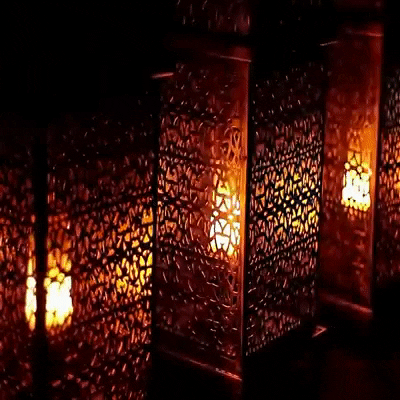 PACKAGE INCLUDES
1x The FlameLamp™
1x E26 Fitting (Applicable to almost all lamps.)