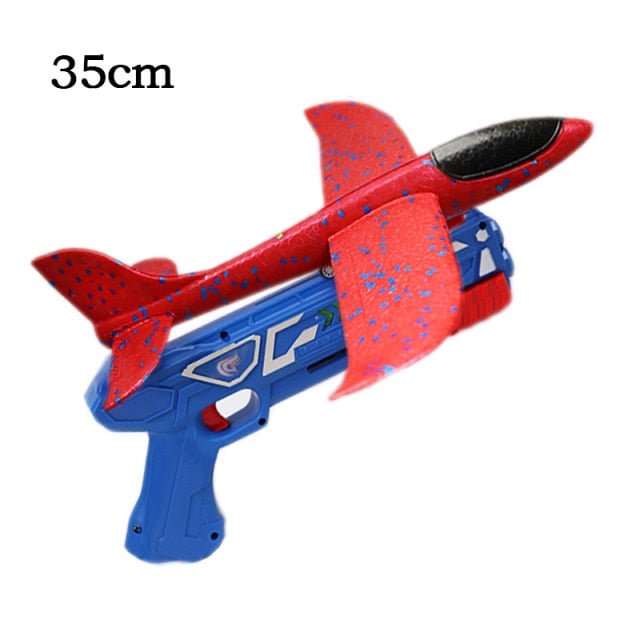 Our glider plane toy is equipped with two gliding foam planes of different colors, a plane launcher and exquisite stickers. Throwing plane by hand or fly them with launcher, Children can cultivate children's hands and eyes Coordination, observation and sense of direction and enjoy the game at any time.
Features:
Powerful Range: powerful range outdoor sports glider, easy for children to have fun, effective range 3-8 meters, ultra-flexible, high-performance free flight, long glide time.
High-quality materials: these foam boards are made of EPP polymer materials, which are light in weight, flexible and impact resistant.
Safety: They have passed child safety tests. Even if the foam airplane landed on him/her, it will not harm your child.
Cool styling: science fiction shape, perfect streamline, with pull-out design of safety non-slip handle, play effortlessly, let your children play outdoors.
For all age: these bubble plane gliders are not only designed for kids, the whole family can enjoy happy time in the backyard, beach, grassland, yard, front door, park and other open areas.
Package Included:
1 Gliding Foam Planes
1 X Airplane Launcher