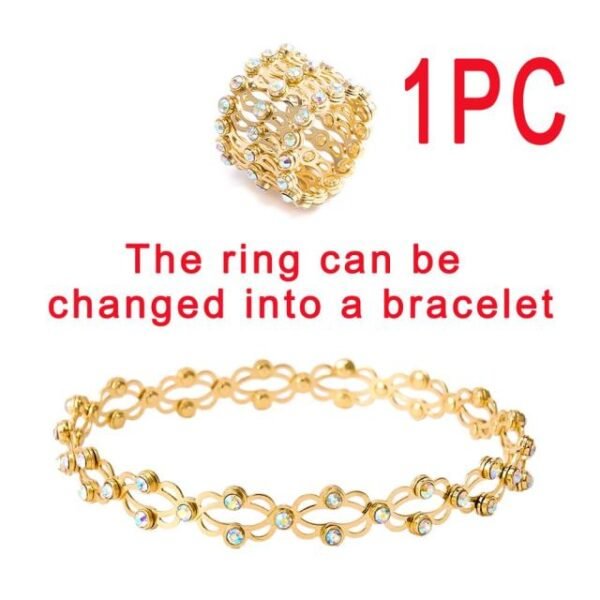 No more choosing between bracelet or ring!
This is a bracelet and a ring at the same time!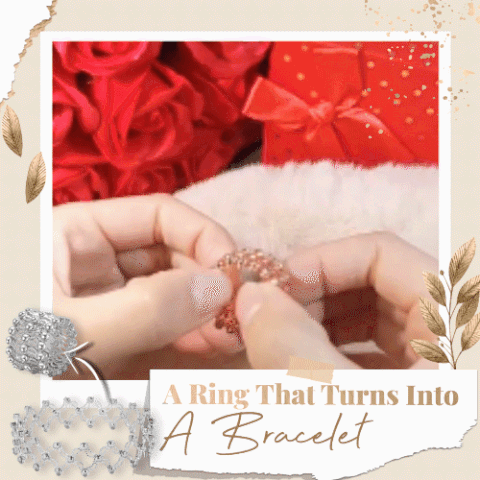 This Luxury Transforming Bracelet Ring can transform into a bracelet in one simple swift pull! Push the bracelet together and wear it as a ring! 
This minimal yet luxury design is perfect to garnish any look with a hint of elegance that will never fall out of style! 
This spectacular design makes for a glamorous problem solver for large knuckles, fluctuating hands, or successful surprise gift! From Serafino Consoli's Brevetto collection, this ring-to-bracelet features two-rows of brilliant-cut white diamonds that runs around the entirety of the ring and in angled rows when converted to a bracelet.