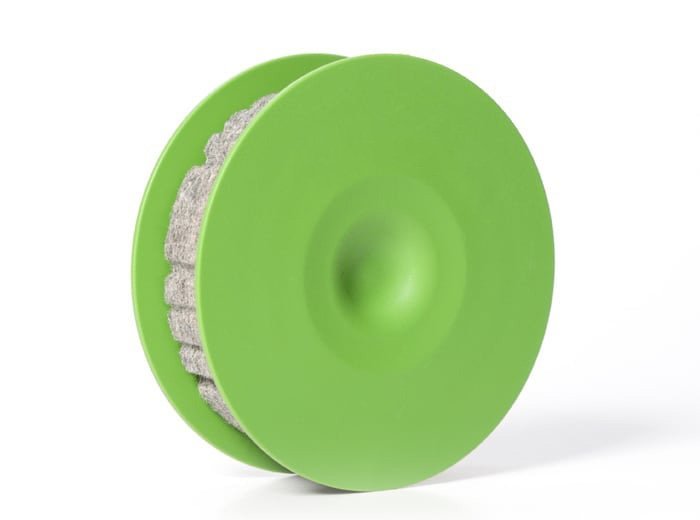 Remember the days when you have to oil your bike's chain…
Half the oil spills on your bike, some lands on your hands and some go into the ground.
Hello! All that is gone – now your chain will get exactly the amount of oil it needs and that too, in a spotless and quick manner.
All thanks to this Green Disc Chain Care Tool. It oils your chain after it becomes dried due to rain and rugged journeys. Simply place it over the chain, turn the crank backward and everything else will happen automatically.
FEATURES
Chain Maintenance– The Chain Lubricator Makes You Pedal Easily And Prevent The Chain From Rusting And Oxidation!
Wool Cleaning Wire– Made of Wool Cleaning Wire, Which Has Undergone A Lot Of Practical Tests, This Tool Is Easier To Wipe Away Stains On The Chain Than Ordinary Brushes!
Long Term Usage– The Wool Felt Part Could Be Easily Washed And Used Many Times! 
Keeps Your Hands Clean– The Tool Will Not Get Your Hands Dirty, While Cleaning! The Shell Protects Your Hands From Getting Oily, When You Wipe It!
Multi-Functional– Suitable For Ever Types Of Bicycles, Free Wheel Design!
Magnetic Design– The Oil Lubricator Comes With Magnetic Absorption Function, Convenient & Efficient!
Compact Body- Comes With Storage Box, That Makes It Incredibly Easy To Carry Around!
SPECIFICATIONS
Material: ABS+wool
Pack: aluminum box
Weight: 28g
Size: 59mm
Color: Blue
Package: 1 * Bicycle Chain Oiler Tool