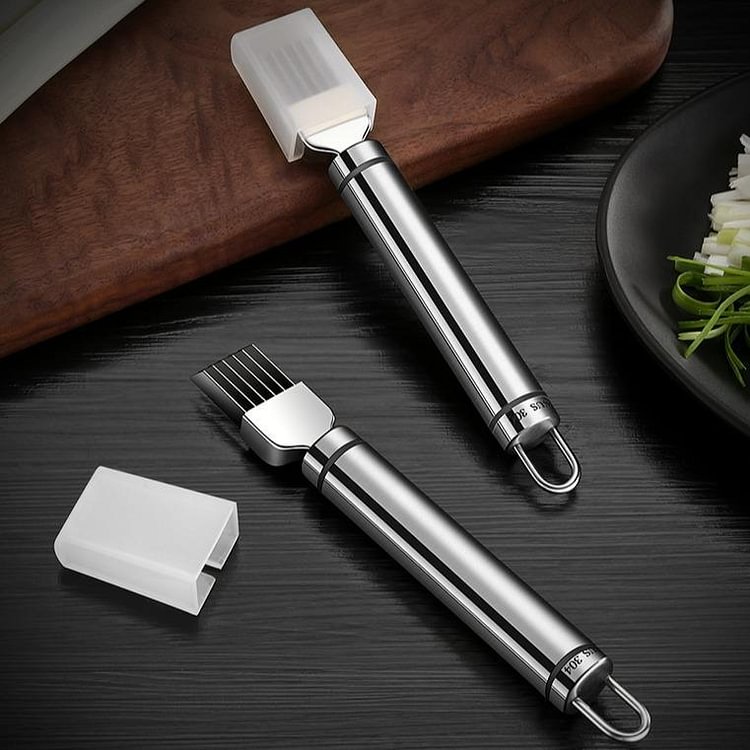 Intimate protective cover, to avoid scratches, easy to store, and use, so you don't have to worry about any accidents while you store it.
The onion cutter made of 304 stainless steel, with high hardness, strong rust resistance and corrosion resistance. The sharp blade makes the wire cutting more efficient and faster.
With protective cover and hook to prevent cutting yourself, dust and dirt. Hook design allows easy storage and easy access.
The design of the stainless steel cylindrical handle makes the grip more comfortable and more labor-saving to use.
The shred silk knife is multi-functional use. you can use it to cut onions, vegetables, fruits, meat, peppers and so on. Use it to make your cooking more convenient.