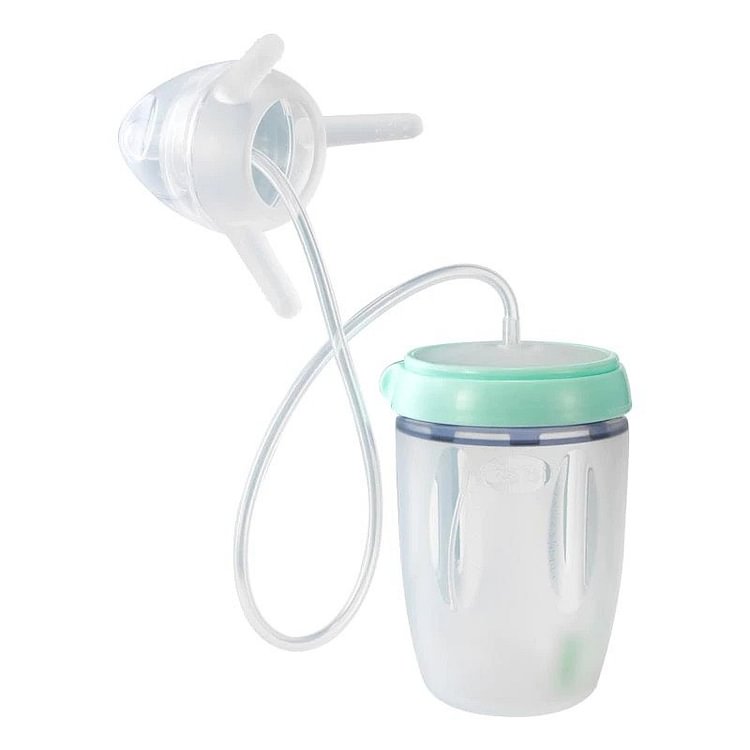 Mothers already have enough things to stress about, so why not make breastfeeding easier? 
It is a comfortable, simple, hands-free baby bottle that allows your child to effortlessly drink milk without you needing to hold the bottle. For busy moms and dads who sometimes need a free hand. The self-feeding baby bottle is perfect for feeding the baby anytime and anywhere.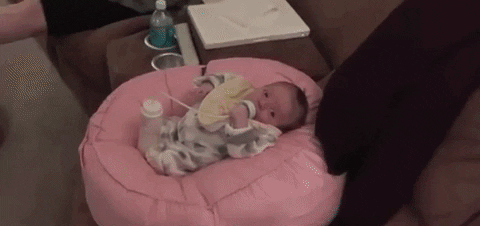 Hands-Free and Convenient
It frees up your hands and gives your child the freedom to drink milk without holding the bottle. This infant baby bottle is so convenient that it can be used anywhere: at home, in the baby carrier, in the car seat and even in the stroller during your walk, your shopping and on public transport. You no longer need to take a break to feed your baby!
Shape and Feel of Natural Breastfeeding
It is perfect for mothers who want to bottle feed their infants or babies making the transition from breastfeeding to bottle-feeding. The innovative, extra-soft nipple design mimics the feel of natural breastfeeding, which allows the bottle to provide an easy feed for your child.
Temperature Sensing Gravity Ball And Long Straw
The bottle comes with a 15 inches long straw and a gravity ball. The gravity ball prevents dripping milk when the bottle is inverted. Also, the gravity ball changes color from green to yellow if the water or milk temperature is above 42 °C.
Anti-Colic and Anti-gas
In addition to its super practicality and essential for everyday life as well as during your trips and outings, our bottle is equipped with AirProof© technology which prevents air from entering the bottle helping your child to ingest 99.8% of the nutrients of milk while eliminating gas and avoiding colic.
Reduce Stomach Pain
It has an anti-colic and anti-reflux design that lets your child ingest the amount of fluid they desire without overdrinking. This results in less stomach pain. The Hands-Free Baby Bottle also prevents air from entering the bottle, helping your child intake nutrients while eliminating baby gas.
Child Safety
It has been through the SGS authority test certification. Supervision required. Bottles, nipples and tubes are made of high-quality silicone, BPA-free, and phthalate, PVC and lead-free.
Easy to Clean
To clean the bottle, simply sterilize it in clean boiling water for 3-5 minutes before and after use.


Specifications
Material: 100% BPA FREE silicon
Age: 3+ months
Product: Baby milk bottle
Caliber: 7cm
Straw Length: 40cm / 15.7 inches
Size: 250ml
Weight: 220g
Washable: Yes
Microwave: Yes
Package Includes: 1 x baby bottle + 1 x straw + 1 x pacifier